Surprise Guns N' Roses LA concert draws ticket-seeking crowd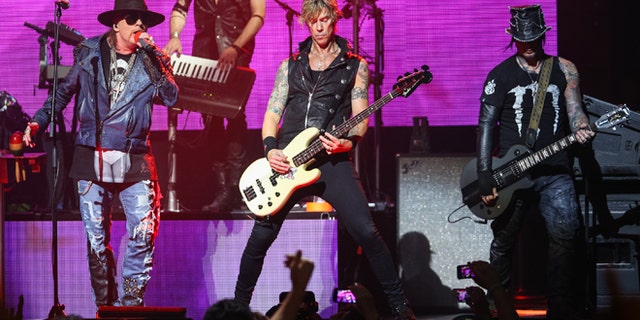 NEWYou can now listen to Fox News articles!
Crowds thronged for tickets after a surprise announcement that Guns N' Roses would play a concert Friday night at West Hollywood's famed Troubadour music venue.
The band announced on its website and in a press release that a limited number of tickets at a very old-school price of $10 apiece would be available at noon at the former location of the famous Tower Records store on the Sunset Strip.
Click here to subscribe to FOX411's YouTube channel
TV news helicopters showed a long line of fans stretching from the store and down the street.
The band, which formed in the mid-1980s, is about to embark on a reunion tour featuring Axl Rose and Slash.