Still the top: Sofia Vergara highest-paid TV actress for five years in a row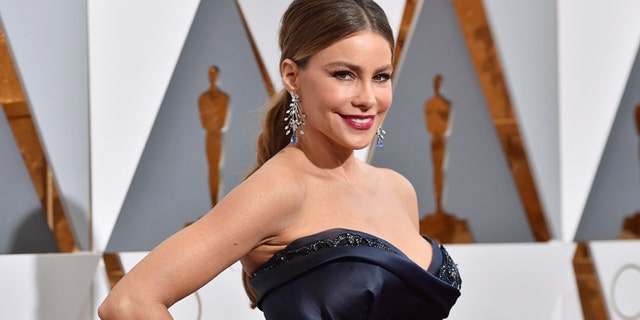 Colombian bombshell Sofia Vergara has it going on in all the right places – mainly, her pocketbook. For the fifth year in a row, the actress topped Forbes' list of the world's highest-paid TV actresses, earning an estimated $43 million annually – more than many of her male TV counterparts.
The 44-year-old actress's role as Gloria Delgado-Pritchett on "Modern Family," which makes its Fall 2016 premiere on Sept. 21, only accounts for 66 percent of her earnings, according to Forbes. This rest is thanks to endorsements and licensing deals – from dandruff shampoo to the Ninja Coffee Bar to cosmetics to her fashion line for Kmart, just to name a few.
If you put together the top 15 women on TV, they earn $208.5 million – a $43.5 million jump from last year's total of $165 million.
Kaley Cuoco, of "The Big Bang Theory," is No. 2 on the list at $24.5 million.
Vergara's costar, Julie Bowen, comes in at No. 10 on the Forbes list, with $10 million – not too shabby.
The earnings assessments are based on figures from Nielsen, Box Office Mojo and IMDB, as well as from industry insiders.
Like us on Facebook
Follow us on Twitter & Instagram