Steve Harvey faces backlash for mocking Asian men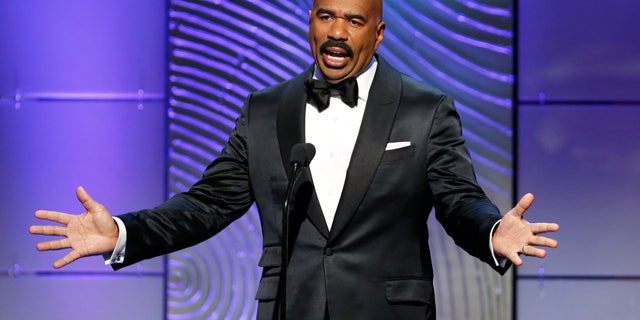 Steve Harvey has caused trouble with a new clip from his show.
The talk show host has come under fire for comments he made about Asian men during his "Steve Harvey Show" on Friday. A clip of the moment began gaining viral attention after it circulated online this week.
During the show, Harvey shares a 2002 book cover with the title "How to Date a White Woman: A Practical Guide for Asian Men."
"Excuse me, do you like Asian men?" he said. "No, thank you."
He said if there was a similar book titled "How to Date a Black Woman: A Practical Guide [for] Asian Men," it would be "one page too!"
"'You like Asian men?' 'I don't even like Chinese food. It don't stay with you no time … I don't eat what I can't pronounce."
As Harvey made the comments, he frequently paused to laugh at his own jokes.
But plenty of people didn't see the humor in his bit.
"This was so not necessary and down right disrespectful," one commenter wrote on YouTube. Another added, "Shame I'm Asian and I loved Steve Harvey but after seeing this video I can truly see what kind of person he really is."
Harvey has yet to comment on the backlash.