Steve Carell shuts down 'The Office' reboot rumors during 'Saturday Night Live' monologue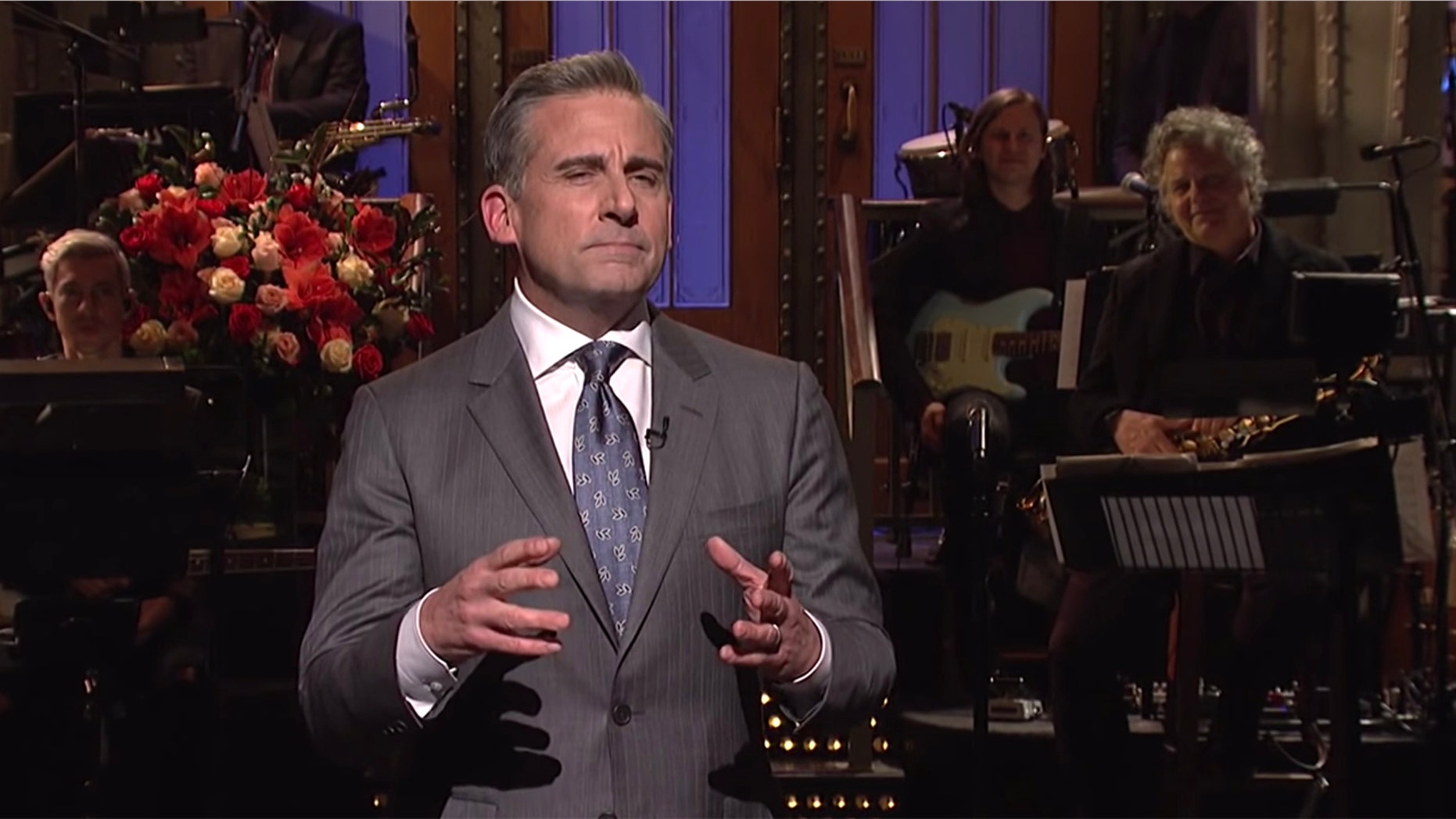 Steve Carell won't reprise his role as Michael Scott despite begging from his former "Office" co-stars.
Carell took time during his opening monologue on "Saturday Night Live" to answer questions about "The Office," which ended in 2013. It all began when an audience member asked if he would ever considering rebooting the popular series.
"No, actually I don't think so. It was a great experience. I love all those people. But I just don't think it's the best idea. I think we should just leave it alone," the host said.
But the questions didn't end there. Ellie Kemper, who played secretary Erin Hannon, also popped up in the audience and attempted to push Carell into the reboot.
"People would really love to see that 'Office' reboot, cause I need that money," Kemper said to Carell about doing a possible reboot. "Let's get that money, Steve!"
Carell once again declined, to which Kemper responded, "You're a jerk!"
Former "Office" stars Ed Helms, who played Andy Bernard, and Jenna Fischer, who took on the role of Pam Beesly, then tried to sway Carell's decision — but without any success.
"You wouldn't have to do all those sad movies anymore," Helms said to Carell.
Fischer added, "Steve, don't be a d---, do the reboot."
Carell's wife Nancy Walls, who also appeared in "The Office," joined in on the fun.
"We think you should probably do the show," Walls said while sitting in the "SNL" audience with the couple's two children.
Carell finally appeared to give in to the reboot demands when he called Kemper, Helms and Fischer on stage for a big "announcement."
"I am proud to announce officially…that we have a great show tonight!" Carell said.
Carell said in October why he would not reboot "The Office" despite the constant calls to bring the series back.
"Apart from the fact that I just don't think that's a good idea, it might be impossible to do that show today and have people accept it the way it was accepted 10 years ago," Carell told Esquire. "The climate's different. I mean, the whole idea of that character, Michael Scott, so much of it was predicated on inappropriate behavior. I mean, he's certainly not a model boss."
"A lot of what is depicted on that show is completely wrong-minded. That's the point, you know? But I just don't know how that would fly now," he added.
Carell took on "SNL" hosting duties for the third time on Saturday. However, it was the first time in a decade as a host.