'Star Wars' actor Richard LeParmentier dead at 66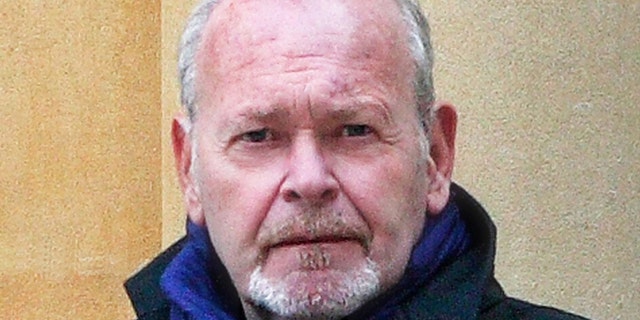 Character actor Richard LeParmentier, who as a young Death Star commander learned the hard way that Darth Vader brooks no disrespect, died Tuesday. He was 66.
LeParmentier died unexpectedly Tuesday morning in Austin while visiting his children, said his publicist, Derek Maki. Maki said he does not know the cause.
LeParmentier was born in Pittsburgh, but moved to Britain in 1974 and had been living in Bath, England, when he died.
As Admiral Motti in 1977's "Star Wars," LeParmentier's character mocks Vader's "sad devotion to that ancient Jedi religion." Vader responds with a demonstration, using the force to choke the young commander, but allowing him to live.
LeParmentier appeared frequently in British television roles throughout his career and was working as a screenwriter when he died. He played a reporter in 1980's "Superman II," which featured actress Sarah Dougless — the villainess Ursa — with whom he was married from 1981 until 1984, according to their imdb.com profiles.
It was for his "Star Wars" role that LeParmentier may be best remembered as an actor.
"He absolutely loved traveling the world and meeting his friends and fellow Stars Wars fans, whose tributes have given us all the best lines in this message," LeParmentier's family said in a statement.
"He was no respecter of convention, except comic conventions," said Rhiannon, Stephanie and Tyrone LeParmentier.
"Every time we find someone's lack of faith disturbing, we'll think of him," they said.