Star Jones getting her revenge on 'View' co-hosts?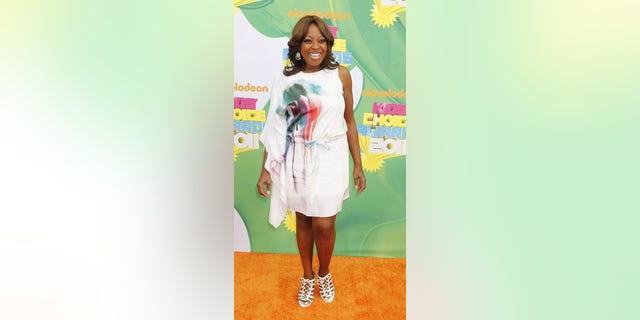 These fictional characters sound a lot like five current and former co-hosts of "The View" — but we're sure it's just a coincidence.
Meet Maxine, Mo, Nina, Heather and Kibby, who co-host "The Lunch Hour," the talk show at the center of VH1's upcoming drama series, "Daytime Divas."
The show, premiering next year, is based on "Satan's Sisters," the catty 2011 novel written by former "View" co-host Star Jones, which recounts life behind-the-scenes at a talk show called "The Lunch Club" — described as "a long-running, popular ladies' talk show in which alliances are forged, careers are made, and bridges are burned."
Ouch.
"All of the characters are fictional, but inspired by my experiences through the years," Jones told The Post. "All characters have a little bit of me in them. Of course our brilliant 'Daytime Divas' writers have added their creative spin to it … "
Maxine (the apparent Barbara Walters character) is described in the show's press materials as "The creator/host of 'The Lunch Hour,' " while Mo, who sounds a lot like Rosie O'Donnell, is "a stand-up comic with no edit button which gets her into trouble with Maxine … Mo owns her sexuality. She apologizes to no one."
Nina, meanwhile, is "A professional, successful war correspondent … a gem on camera but will stand up for herself backstage …" (Lisa Ling), while Heather (Elisabeth Hasselbeck) is "A former beauty queen and self-proclaimed spiritual guide of 'The Lunch Hour' … she'll occasionally hold her moral superiority over someone's head if it means getting a leg up."
Rounding out the group is Kibby (Raven-Symone), "a former child star. Openly sexually fluid … she sees Maxine as a mother figure and mentor."
The timing of "Daytime Divas" isn't coincidental.
"The View," created by Walters, is celebrating its 20th anniversary. It launched on ABC in August 1997 with co-hosts Walters, Jones, Meredith Vieira, Debbie Matenopolous and Joy Behar.
(Ling, O'Donnell, Hasselbeck and Symone all joined "The View" at different times, starting with Ling in 1999. Symone joined in 2015.)
Jones, 54, a former Brooklyn prosecutor and senior assistant DA, hosted her own court show, "Jones & Jury," before joining "The View."
She spent nine years on the show, during which she married Al Reynolds and was lampooned on "Saturday Night Live" by Tracy Morgan and Kenan Thompson.
In June 2006, Jones stunned Walters on the air by announcing her sudden departure. Jones said she'd stick around for another month but was booted the next day. She and Reynolds divorced in 2008.
Jones won't appear on "Daytime Divas" but is one of its executive producers.
This article originally appeared in the New York Post.