Spaniards blast Jaime Oliver after he adds chorizo to paella recipe: It's 'an abomination'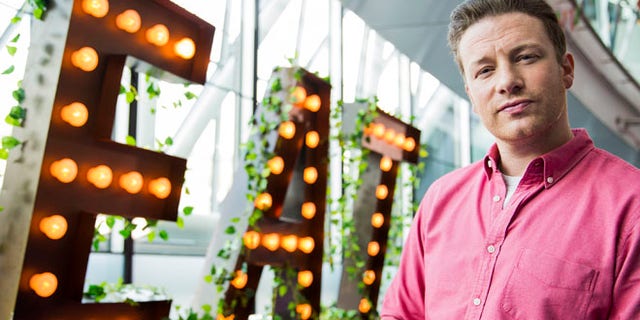 Spaniards have one thing to say to celebrity chef Jamie Oliver: Don't mess with our paella.
The "Naked Chef" offered a slightly different version to the classic rice dish that included the use of chorizo – a spicy sausage – that some might find reasonable. However, his Spanish fans thought otherwise.
"Good Spanish food doesn't get much better than paella. My version combines chicken thighs & chorizo," he tweeted Tuesday morning with a link to his recipe.
Just minutes after the post hit the web, the backlash began.
"WTF, @jamieoliver?" one person tweeted, while another offered his recipe for a traditional British dish. "My version of fish and chips combines aubergines with duck."
Someone also juxtaposed Oliver's paella with a more traditional one and then set it next to before-and-after snaps of the botched restoration of a fresco of Christ from four years ago.
One person was pretty sinister in his post: "Remove the chorizo. We don't negotiate with terrorists. First warning." Another wrote: "Your paella is an abomination. An insult not only to our gastronomy but to our culture."
Some people did come to Oliver's defense, saying that while the inclusion of chorizo does not keep with the dish's true Valencian origins, it does fall into the dish's description of "rice and stuff."
Among those coming to his defense was none other than Spanish celebrity chef Jose Andres, who tweeted: "People of SPAIN! I know you think that photo doesn't look like a paella. But is an "Spanish Arroz"..lets give Jamie a break..."
This is not the first time a non-Spanish celebrity chef has been called out for questionable variations to the traditional meal.
Earlier this year, Gordon Ramsay was criticized in an article in El Pais for having a sloppy paella spiked with chili.
"Because it's never too late to confuse Spain with Mexico," that article wrote.
The article also slammed Oliver for his versions of tortilla española - Spanish omelette - and Gazpacho.