Source: Bizarre Scene at Michael Jackson's Home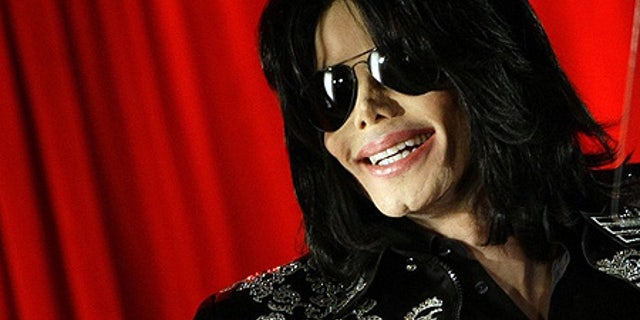 LOS ANGELES – With towering ceilings and an elaborate facade, Michael Jackson's rented Beverly Hills mansion was the epitome of opulence.
Inside, on the top floor, the scene was less elegant, according to a law enforcement official.
Clothes and other items were strewn about and handwritten notes stuck on the walls. One read: "children are sweet and innocent." And no one working in the house was allowed upstairs to clean up the mess.
The description of Jackson's private sanctum provides a glimpse into how the pop star was living in the weeks before he died. The official, who spoke on condition of anonymity because the investigation is ongoing, also told The Associated Press on Monday that Jackson's personal doctor administered a powerful anesthetic to help him sleep, and authorities believe the drug killed the pop singer.
Authorities arrived at the singer's house after his death to find a chaotic scene. The temperature upstairs was stiflingly hot, with gas fireplaces and the heating system on high because Jackson always complained of feeling cold, the official said.
The singer's bedroom was a mess, with items seemingly thrown about and some 20 handwritten notes stuck on the walls.
A porcelain girl doll wearing a dress was found on top of the covers of the bed where he slept, the official said.
The official said Jackson regularly received propofol to sleep, relying on the drug like an alarm clock. A doctor would administer it when he went to sleep, then stop the intravenous drip when he wanted to wake up. On June 25, the day Jackson died, Dr. Conrad Murray gave him the drug through an IV sometime after midnight, the official said.
Murray's lawyer, Edward Chernoff, has said the doctor "didn't prescribe or administer anything that should have killed Michael Jackson." When asked Monday about the law enforcement official's statements he said: "We will not be commenting on rumors, innuendo or unnamed sources."
In a more detailed statement posted online late Monday, Chernoff added that "things tend to shake out when all the facts are made known, and I'm sure that will happen here as well."
Toxicology reports are still pending, but investigators are working under the theory that propofol caused Jackson's heart to stop, the official said. Jackson is believed to have been using the drug for about two years and investigators are trying to determine how many other doctors administered it, the official said.
Murray, 51, has been identified in court papers as the subject of a manslaughter investigation, and authorities last week raided his office and a storage unit in Houston. Police say Murray is cooperating and have not labeled him a suspect.
Using propofol to sleep exceeds the drug's intended purpose. The drug can depress breathing and lower heart rates and blood pressure. Because of the risks, propofol is supposed to be administered only in medical settings by trained personnel.