'Sopranos' actor Lillo Brancato talks getting sober after life in jail, returning to acting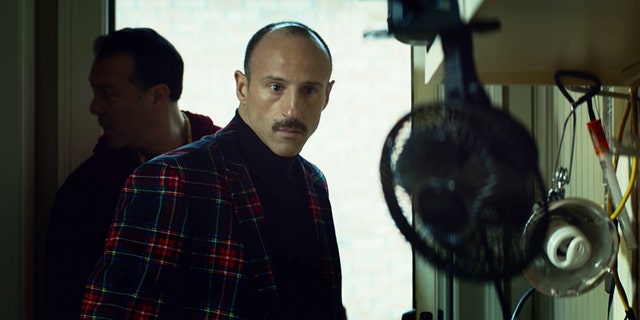 Lillo Brancato is looking forward to being back in the spotlight.
The actor, best known for starring in 1993's "A Bronx Tale," is appearing in a new film noir titled "Dead on Arrival," written by director Stephen Sepher of "Heist" fame.
Brancato is aware not everyone will be welcoming him to the big screen with open arms. The former "Sopranos" actor was released on parole in 2013 after serving eight years for his involvement in an attempted burglary that killed NYPD officer Daniel Enchautegui.
The 41-year-old told Fox News director Sepher, a longtime friend of his, thought he should take on the film.
"He said, 'I want you to shave your head,'" Brancato recalled. "I want you to be someone different than Lillo. And the fact that he knew me, I knew he would write something that I would like. So I was automatically drawn to this film and playing this character… It was one of those projects, one of those movies that I wish had come earlier."
The new movie also includes Maria O'Brien, daughter of Edmond O' Brien who appeared in 1949's "D.O.A."
"Dead on Arrival" explores how a pharmaceutical sales rep visiting a small town in Louisiana on business finds himself in a dark world of corruption and murder.
A jury found Brancato guilty on the attempted burglary charge in 2008 but acquitted him of murder in the death of the 28-year-old. The actor was sentenced to 10 years. His partner in crime, Steven Armento, was convicted of murder and sentenced to life in prison without parole.
Brancato has since been keeping himself busy acting again.
"I always wonder, do people think that I lost it?" he said. "Do people think that I don't have the chops anymore? I feel like I have to prove something when I'm in front of the camera. Especially for my good friend Steven… He believed in me and had the courage to hire me and cast me for this film, which, let's face it, not everyone would have.
"I felt had to really, really do right by him and give this character and my performance my all, just to say thank you to Steve for believing in me."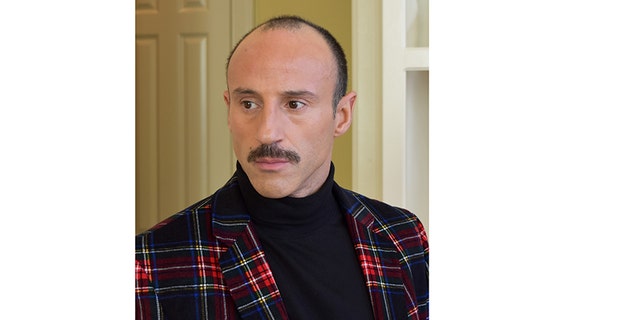 Brancato also stressed he's changed a lot over the years.
When Brancato made his film debut at age 17, he was personally handpicked and mentored by Robert De Niro for the icon's directorial debut in "A Bronx Tale."
He was quickly considered to be one of Hollywood's hottest actors. However, in the years to come, he got into hard drugs, including cocaine and heroin.
Even as Brancato filmed "The Sopranos" in 2000, the show's biggest star noticed something was wrong.
"My drug addiction was already spiraling out of control," he recalled. "I think [James Gandolfini] took notice of that… He did say, 'We have a really good thing here. We're acting and not too many people have opportunities like we have. Just be careful.' And I knew exactly what he was talking about."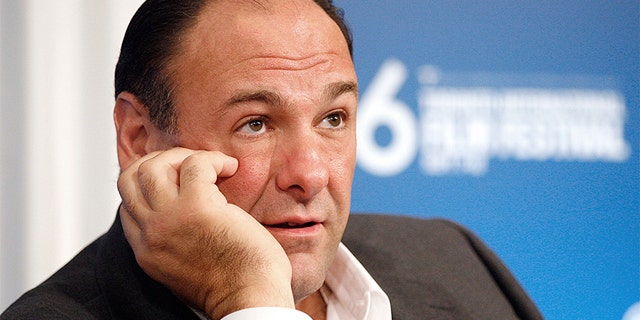 But the late actor's advice wouldn't stop Brancato. His addiction escalated to the point that on December 10, 2005, he and Armento broke into a house in the Bronx, NY, attempting to steal prescription drugs. The break-in prompted Enchautegui, who was off-duty at the time, to investigate the burglary. He was shot point-blank in the chest by Armento.
Brancato said became sober on November 18, 2006, a few days after overdosing in his jail cell. A visit from his loved ones was his wakeup call.
"They were fed up with me," he said. "They were saying, 'What were you thinking? We love you. We want to see you get better.'… And for some reason on that day, something just sunk in. And I just decided that day when they left, and I was being escorted back to my cell, I just made that decision in my mind I can never, ever have another drink or another drug in my life."
Brancato said he's been sober for 11 years, but it's not always easy.
Brancato now says he wants to help young people avoid making similar, drug-fueled mistakes.
"Sobriety is something that can be a challenge every single day," he said. "… It can take the littlest thing to trigger a relapse… And you know, when I am candid about sobriety, others do reach out to me. And you know what? I do try to help. Because it helps them. But at the same time, it helps me.
"As far as my sobriety's concerned, I have it under control just for today. I don't know what tomorrow is going to bring and you can't ever get too cocky or complacent when it comes to this, because that could be my demise. But just for today, I feel strong, I feel great and I want to continue on this path forever."
Brancato is aware not everyone will support his appearance in "Dead on Arrival."
In 2015, the head of the New York Police Department's union had called for a boycott of his film, 2016's "Back in the Day," which starred Alec Baldwin, Michael Masden and Danny Glover.
"… Let's not kid ourselves, I made some monumentally bad choices," he said. "There's not a day that goes by that I don't think about that heroic police officer who lost his life.
"And there's not a day that goes by I don't think and wish how I could change that and the outcome of that night. But I can't do that. What I can do is control myself and my own actions."
Despite backlash he may spark for appearing in films again, Brancato said he's determined to stay clean.
"I was a drug addict," he said. "I was at the wrong place at the wrong time… And the fact that I have been on the right path and willing to help others and love doing so, I think that is worthy of a second chance and that is worthy of people's support."
"Dead on Arrival" premieres in theaters March 23.