'Sopranos' actor Lillo Brancato playing CIA agent despite conviction in 2005 burglary that left an officer dead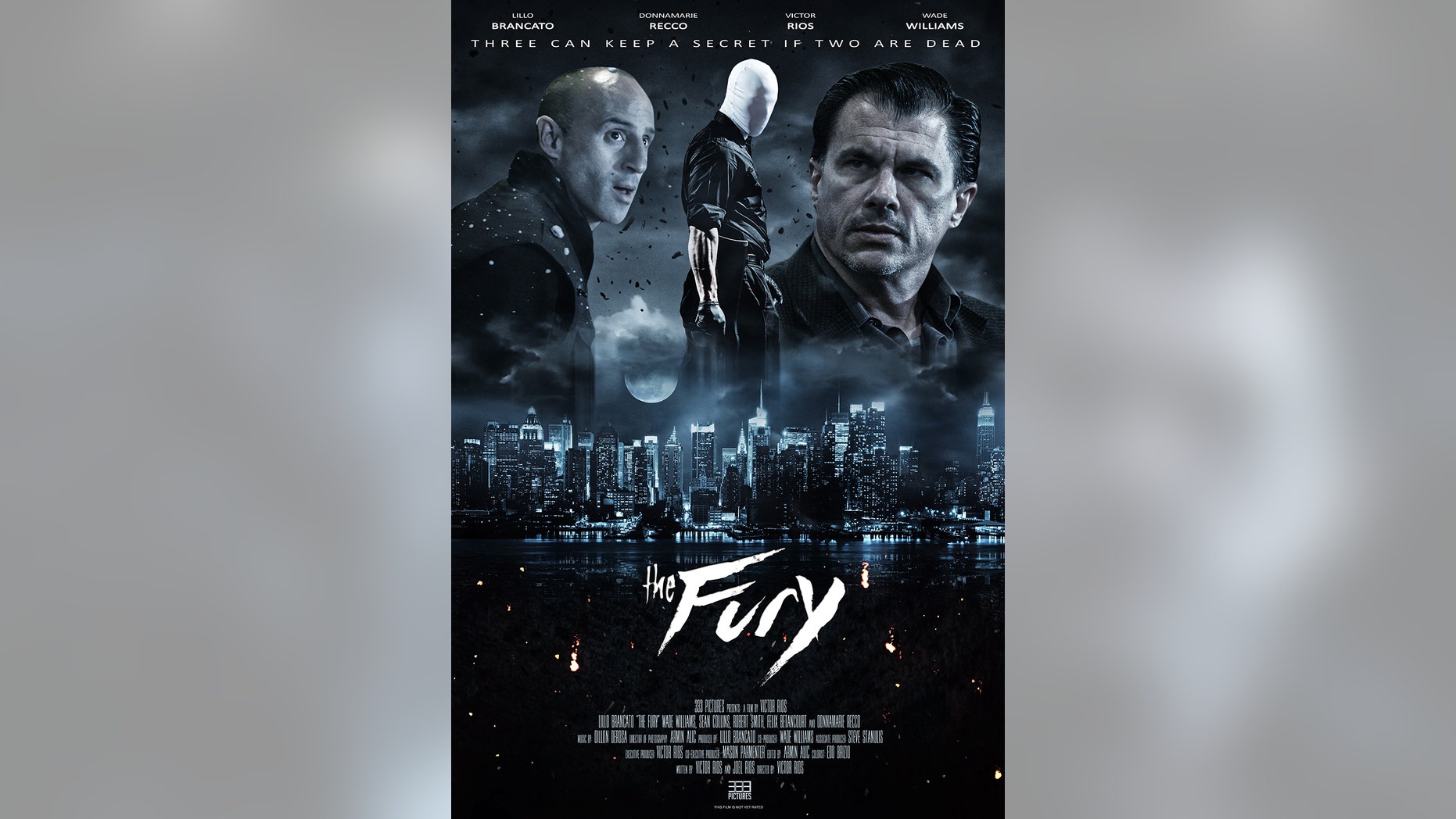 Former "Sopranos" star Lillo Brancato has taken on a surprising new film role as a member of law enforcement, and at least one top cop is not happy.
The 41-year-old actor, who was convicted in 2008 for his involvement in an attempted burglary in which a police officer was killed, is starring as CIA agent Tommy Moretti in the upcoming thriller "The Fury."
The movie tells the story of a mysterious vigilante and the team of officers attempting to track him down. It is currently in post-production and is expected to be released by the end of summer.
The former star of 1993's "A Bronx Tale," who appeared in HBO's hit series "Sopranos," was released on parole in 2013 after serving eight years for his involvement in a crime that took the life of NYPD officer Daniel Enchautegui.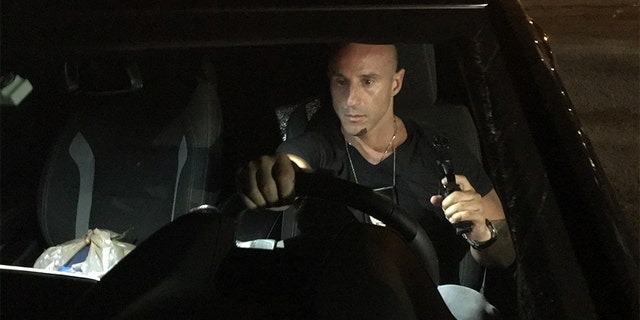 A jury found Brancato guilty on the attempted burglary charge but acquitted him of murder in the death of the 28-year-old cop. Brancato was sentenced to 10 years, while accomplice Steven Armento was convicted of murder and sentenced to life in prison without parole.
Brancato has since been keeping himself busy acting again. However, he told Fox News he was initially hesitant to take on his latest role.
"The last thing I wanted to do was offend anyone," said Brancato. "Because I realize how many people are still grieving. Someone did lose their life. So I was really cautious. But after reading the script, I thought it was very tasteful. And the character himself is on the road to redemption. There are similar parallels to my own life."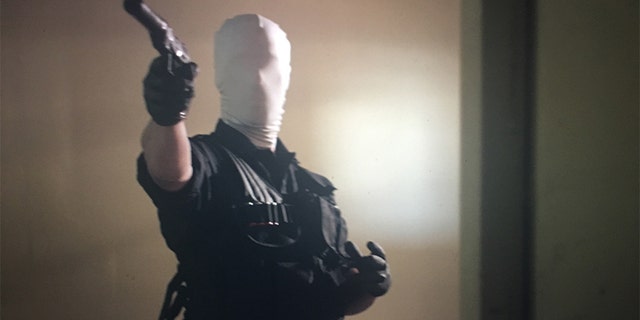 Brancato said he was previously offered the role of a police officer since his release for a different film, but turned the offer down. He claimed to have waited at least three years before considering a character like Moretti out of respect for the Enchautegui family.
"I didn't want it to be a slap in the face for the heroic police officer Daniel Enchautegui and his sister, in particular," he said. "I myself have nothing, but respect and admiration for members of law enforcement. In no way, shape or form did I go out that night to hurt anyone, but myself.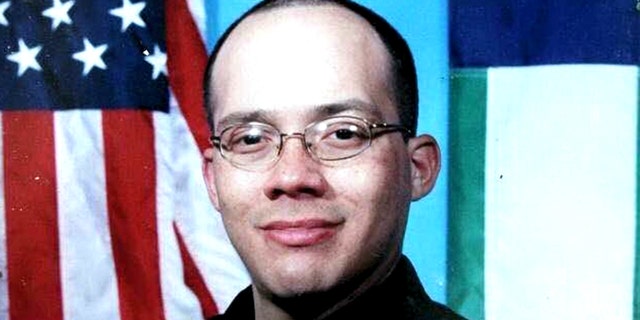 "There's not a day that goes by where I don't wish I could change the outcome of that night. But I can't… But what I can do is… be much more responsible and careful in making the right choices to not hurt anyone else and not affect anyone else's life."
Not everyone will be supporting Brancato's latest career move. In 2014, Chazz Palminteri, an active advocate for the NYPD who starred opposite Brancato in "A Bronx Tale," told the New York Daily News he had zero interest in working or even staying in contact with him.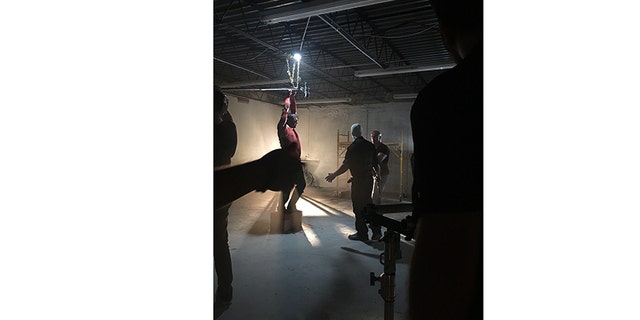 Then in 2015, the head of the New York Police Department's union had called for a boycott of a film Brancato was featured at the time opposite Alec Baldwin, Michael Madsen and Danny Glover titled "Back in the Day."
Neither the NYPD nor Enchautegui's family responded to Fox News' request for comment. However, the Patrolmen's Benevolent Association (PBA) President Patrick J. Lynch told Fox News he's outraged anyone would continue to support Brancato's work.
"No amount of acting classes can successfully turn Lillo Brancato into one of the 'good guys,'" said Lynch. "Where was his supposed respect for law enforcement when he participated in the murder of hero Police Officer Daniel Enchautegui?"
"Movie executives need to stop hiring this two-bit junkie punk, and all right-thinking people should avoid any project he's involved in," he added.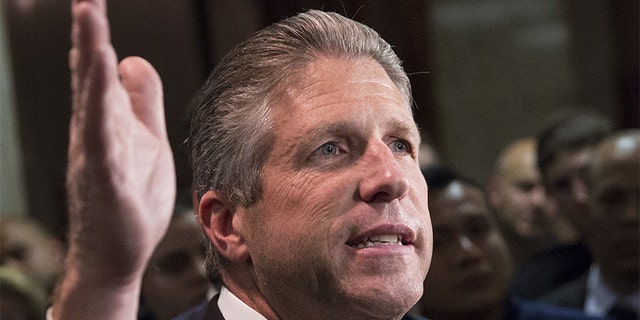 Victor Rios, director of "The Fury," told Fox News he was aware Brancato had gotten in trouble with the law, but didn't know the extent of what happened that fateful night.
"I looked into it," he said. "And the outcome was that he was not the shooter. He was a victim of drugs. I … know what drugs can do to people. Even good people … And I believe in second chances.
"So I took that chance with him. And I don't regret anything from it. I'm sorry for what's happened to that family. My condolences to the police officer's family. We're not trying to hurt anyone. We're just doing art. And if anything, law enforcement is the hero of this movie."
Rios also shared he quickly bonded with Brancato during filming.
"Words can't explain what it was like working with him," he said. "I knew he had a drug problem before in his life. When I cast him, before he even started, my uncle… died of a drug overdose. And Lillo was the one there to console me and talk me through these things. He became more like a brother than just a professional actor… And for that to happen, I thank God Lillo was there for me."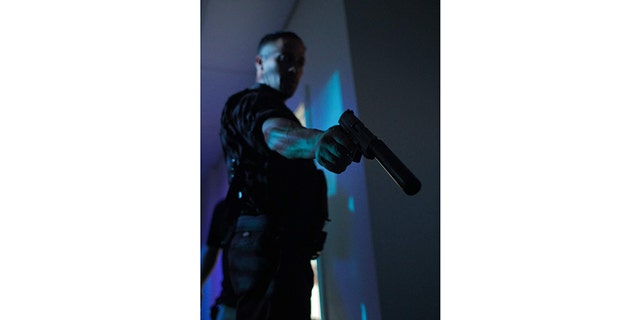 Brancato said he's aware "The Fury," specifically the character he plays, will likely draw backlash from many. Still, Brancato stressed he's changed over the years and has been sober for 11 years.
"One of the things we can control is to make this film in a responsible way and not cast law enforcement in a bad light," he said. "I would like to apologize to anyone in advance if their feelings are hurt of if they feel offended by me playing this role.
"But I truly consider it a blessing to be given an opportunity to be an actor. And this is a member of law enforcement, something that I never, ever thought in my life I would play."
"It's not real. The film is all about entertainment," added Rios. "It's a simple good guys versus bad guys story."
Brancato is currently the subject of a documentary titled "Wasted Talent," which explores how his drug use derailed his career and contributed to the death of Enchautegui.
That film was directed by Steve Stanulis, a former New York City police officer. The New York Daily News reported in February the movie has come under fire on social media by dozens of officers and NYPD supporters. Stanulis claimed at the time if the film made money, half of his profits will benefit fallen officers.
Brancato said he was surprised Stanulis, a seven-year veteran, would be interested in working with him. However, Brancato signed up because he wanted to warn younger audiences about the dangers of drugs.
"I had to sit down with Steve Stanulis and have a lengthy conversation about what he was trying to accomplish by making the documentary," he explained. "I didn't want to do the documentary for financial gain."
For "The Fury," he hopes viewers will have an open mind and believe he has a newfound respect for law enforcement.
"I realize how serious the circumstances in my life were," he said. "I made some monumentally bad choices and someone lost their life. And that person's loved ones will suffer forever because of my actions.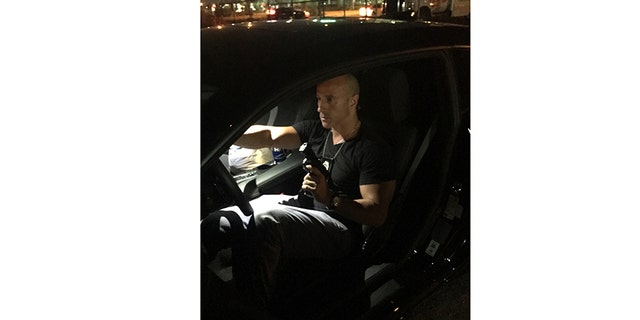 "I want to be able to convey through this character that members of law enforcement are heroes. And hopefully, I do get that point across… I enjoyed playing this character. And I hope it shows on screen."