Sofia Vergara & 'Modern Family' Crew Get Salary Increase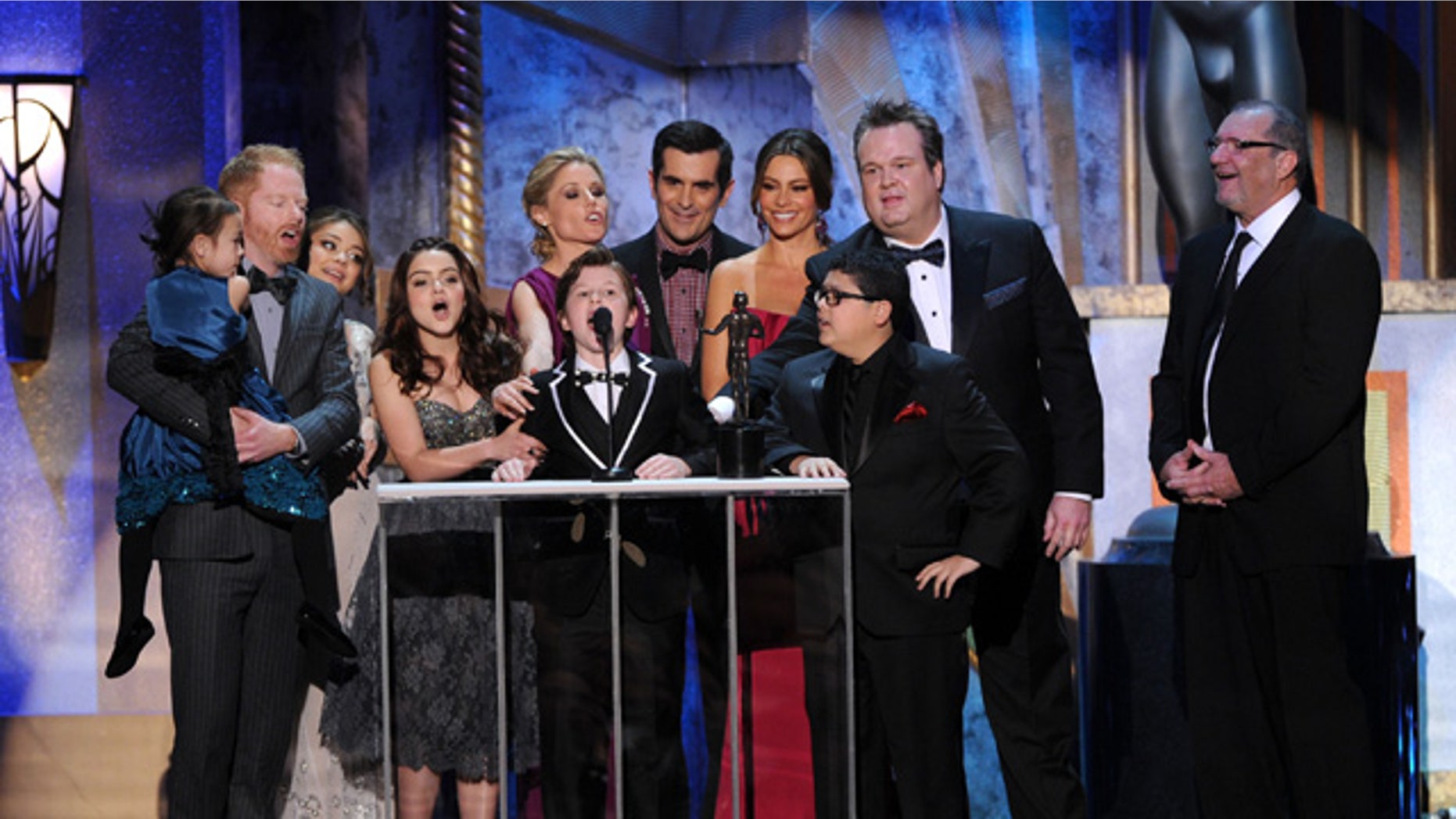 Money sure makes the world go round, especially for Sofía Vergara and the rest of her "Modern Family" cast mates, who finally got a salary increase after filing a lawsuit last week.
According to Gossipcop.com, the Colombian actress and fellow cast members Ty Burrell, Julie Bowen, Jesse Tyler Ferguson, Eric Stonestreet, and Ed O'Neill ended the feud with 20th Century FOX Television, the studio that makes the show for ABC, and are heading back to work on Monday.
The cast is now focusing on the upcoming fourth season of the popular show.
Both sides have agreed on a salary increase from $65,000 an episode to $170,000. Ed O'Neill, who was earning $100,000 an episode due to his previous fame and experience, also got a salary increase.
Vergara and her cast members filed a lawsuit last week in the Los Angeles Superior Court stating that the actors contracts were violated according to California's "7 Year rule," which does not allow for personal service deals to last longer than seven years.
This loophole in the state of California is a strategy commonly used by actors who want to annul their contracts while in the process of renegotiating their contracts and seeking higher pay.
The news of the complaint came just as Vergara is once again a nominee for the 64th annual primetime Emmy Awards in the category of outstanding supporting actress in a comedy for her role as "Gloria Delgado-Pritchett" on the show.
"Modern Family," honored as best comedy series for the past two years, was the sitcom leader with 14 bids in the category.
Vergara is up against Mayim Bialik, "The Big Bang Theory," CBS; Kathryn Joosten, "Desperate Housewives," ABC; Julie Bowen, "Modern Family," ABC;  Merritt Wever, "Nurse Jackie," Showtime; and Kristen Wiig, "Saturday Night Live," NBC.