Sofia Vergara Has Killer Breasts in 'Machete Kills' Poster, In Talks for 'Heat' Remake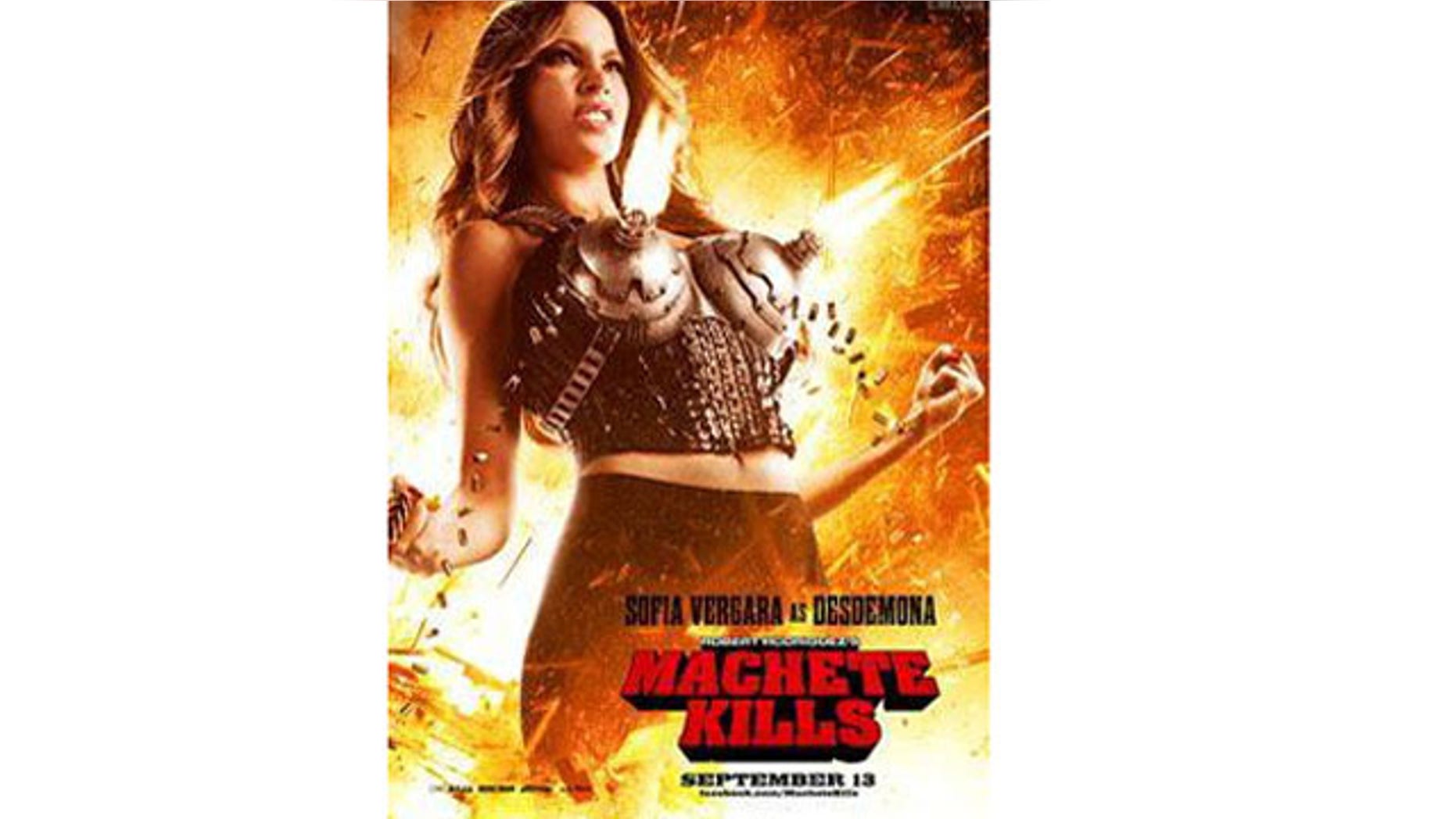 Sofía Vergara is showing off her female guns in a new raunchy poster of her latest flick, "Machete Kills."
The Colombian actress, who will be playing Madame Desdemona in the all-star cast production, emulates early 90s Madonna in her iconic cone bra.
Vergara will be joining Mel Gibson and Mexican actor Demian Bichir as well as Michelle Rodríguez and Jessica Alba and Mother Monster Lady Gaga. Coming back as the Mexican ex- federal agent who wants revenge is Danny Trejo.
The film debuts September 13. The plot of the sequel to "Machete" will have Trejo, who plays Machete, recruited by the U.S. government to crack down on a cartel leader, played by Gibson, to stop him from setting off a fatal missile.
As Fox News Latino reported last year, audiences can expect to see Vergara decked out in leather to go with her "machine guns."
The sensual actress is also in talks to star in the remake of the 1986 film "Heat," according to The Hollywood Reporter.
If Vergara decided to join the project, she will work opposite Jason Statham.
Follow us on twitter.com/foxnewslatino
Like us at facebook.com/foxnewslatino