Sofia Richie attempts to dodge Scott Disick questions during live interview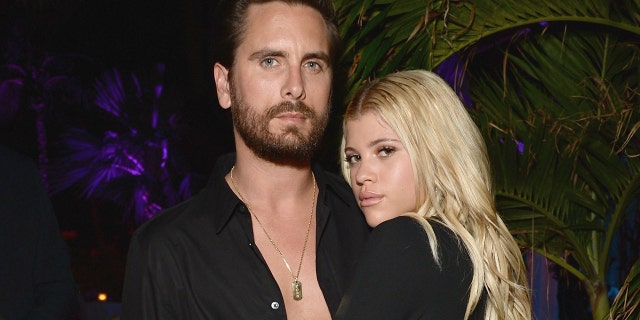 Sofia Richie was put on the spot when asked about her relationship with Kourtney Kardashian's ex Scott Disick during a live interview with "The Morning Show" on Friday.
The young model, who just turned 20, appeared on the Australian morning show and was faced with a question about dating the 35-year-old reality star after it was revealed in a leaked email that Richie would not answer any questions regarding her boyfriend, the Kardashians, or her famous father, Lionel Richie.
"Morning Show" show host Larry Emdur asked Richie about the Windsor Smith shoe brand she was promoting while Down Under and said, "Now is it true your partner Scott helped you discover these shoes?"
Richie, who was clearly caught off guard by the question, proceeded to answer without giving away too much detail about her relationship.
"Yeah, he actually showed me the shoe line and said, 'These are really cute sneakers you should wear these.' Then they reached out. And it all worked out from there," she said.
And while Richie thought she was done answering questions about Disick, host Kylie Gillies continued to push the star and said, "This is Scott Disick... who is your boyfriend! Life with Scott looks pretty good, I've gotta say."
The star turned her attention away from the morning hosts and shrugged off the question with a simple, "Yeah, we're very happy, I'm very happy."
Gillies then referred back to the leaked email and asked, "People want to bring up your relationships and stuff with your dad and your sister as well. Does that ever get tiring and you wish we wouldn't ask that? Or you're happy for us to sit here and ask you those questions?"
Richie then stated, "I'm not upset that I have to answer these questions but there are moments where I want to be my own person and stand as my own person. And I think that's actually what drives me to work and do my own thing."
Disick and Richie began dating in the fall of last year. Their relationship sparked controversy due to their 15-year age difference.