'SNL' writer suspended over controversial Barron Trump tweet, source says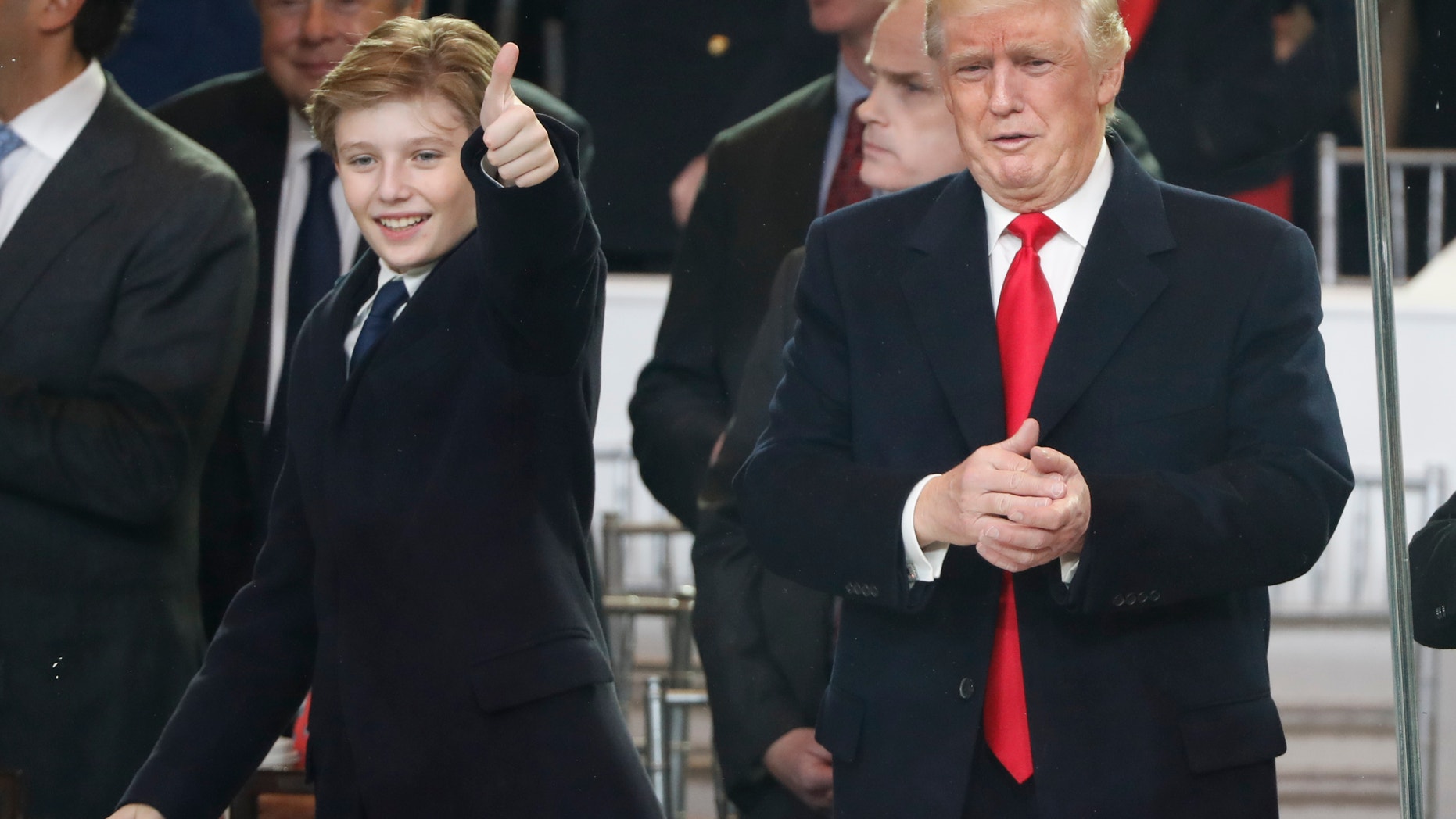 NBC won't comment on a "Saturday Night Live" writer's tweet that went after President Donald Trump's youngest son Barron, but a source with knowledge of the situation told Fox News the writer has been suspended indefinitely from the show.

Katie Rich said Friday in a now-deleted tweet that Barron Trump "will be this country's first homeschool shooter."
A source told us NBC suspended the writer "immediately after her tweet."
Rich faced a slew of comments criticizing her for taking aim at the 10-year-old. She has since taken down her website and cleared her social media pages except for one tweet apologizing for her words.
"I sincerely apologize for the insensitive tweet. I deeply regret my actions & offensive words. It was inexcusable & I'm so sorry," she tweeted Monday night.
A rep for "SNL" told us "NBC will not be commenting."
Rich's name was not listed as a writer for the show's latest episode which aired one day after Rich's tweet. She has been a writer for "SNL" since 2013.
The NBCUniversal page has been flooded with comments from fans urging the network to fire Rich.
"Fire Katie Rich! She had no business attacking a 10 year old child," one person wrote.
Someone else wrote, "Time for SNL to re-evaluate it's mission and raise the bar for what constitutes humor and become a positive influence in our culture."
Another added, "Katie Rich, along with NBC and SNL, who advocate her behavior are once again willing to stoop to the depths of hell for the sake of ratings, I suppose. The whole lot who think it's funny to berate and dehumanize anyone, especially a child, is despicable and classless."
A petition on Change.org for NBC to fire Rich had more than 54,000 signatures as of Monday morning.