Snapchat video shows Selena Gomez and Justin Bieber hanging out again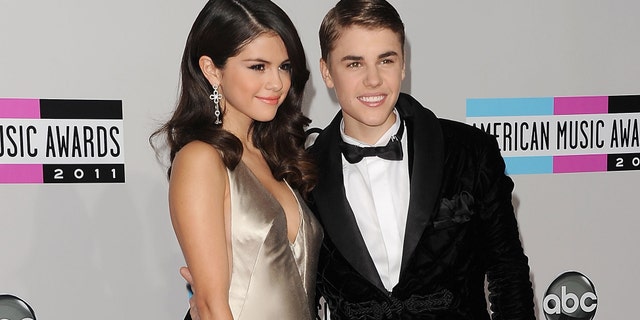 Selena Gomez has distanced herself from ex-boyfriend Justin Bieber over the last couple of months, but it looks like they are hanging out again.
The famous exes appeared together in a Snapchat video presumably taken on Wednesday that was shared by Hillsong preacher Rich Wilkerson Jr.
The 77-second video, which surfaced early Thursday on YouTube, shows Gomez, 22, and Bieber, 21, sitting in the same room with a group of friends, though the location is unclear.
E! News reported that the exes also attended the same church service on Sunday night.
Bieber and Gomez began dating in 2010, but didn't go public with their relationship until 2011 during the red carpet at the Vanity Fair Oscars party.
They dated exclusively until their breakup in 2012. Since then, their relationship has been in a constant on-off mode with multiple apparent reconciliations and subsequent splits.
However, the pair has not been an item for some time. Last fall Gomez was rumored to be dating DJ Zedd while Bieber has been linked to several people, including Kendall Jenner and Hailey Baldwin.