Smashing Pumpkins say band invited ex-bassist D'arcy Wretzky to reunite despite snub claims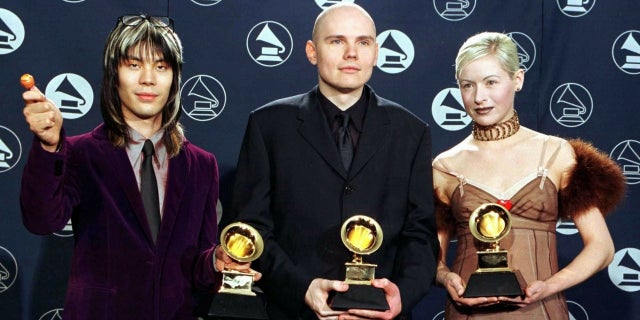 NEWYou can now listen to Fox News articles!
A spokesperson for The Smashing Pumpkins said the band tried to include ex-bassist D'arcy Wretzky in its upcoming reunion amid claims she was snubbed.
The rep said band members Billy Corgan, James Iha and Jimmy Chamberlain have reached out to the performer.
"In reuniting The Smashing Pumpkins, the band's dedication remains to its fans and its music. To that, James Iha, Jimmy Chamberlin, and William Corgan haven't played a show with D'arcy Wretzky for over 18 years. But it's not for a lack of trying," read the statement to The Associated Press.
KESHA ADMITS POP MUSIC DAYS WERE 'SILLY'
"Despite reports, Ms. Wretzky has repeatedly been invited out to play with the group, participate in demo sessions, or at the very least, meet face-to-face, and in each and every instance she always deferred. We wish her all the best, and look forward to reconnecting with you all very soon."
Wretzky told Alternative Nation that it was "a complete lie" that Corgan invited her to play with them.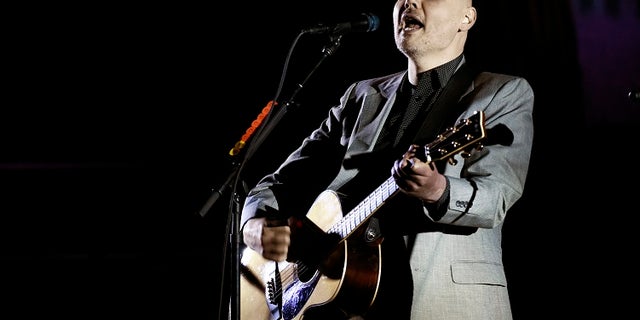 "He's never invited me to anything. In fact, my feelings were a little bit hurt because he did the solo album tour, and he didn't tell me when it started," D'Arcy said.
MAREN MORRIS, VINCE GILL CHOKE UP DURING FIRST-EVER 'DEAR HATE' PERFORMANCE
Last month, Wretzky told the music website BlastEcho she would not be involved in the reunion. She said the band rescinded their invite to join the reunion. Wretzky claimed Corgan mailed her a contract but told her a month later that "it wasn't a real offer."
On Saturday, The Smashing Pumpkins posted a countdown clock on the band's website to end Thursday. Corgan also shared photos of himself, Iha and Chamberlin working in a recording studio on social media.
The Grammy-winning band released its debut album in 1991. Its third album, "Mellon Collie and the Infinite Sadness," sold 10 million copies in the United States and reached diamond status.
The Associated Press contributed to this report.