'Sleepy Hollow' boss 'stunned' by show's success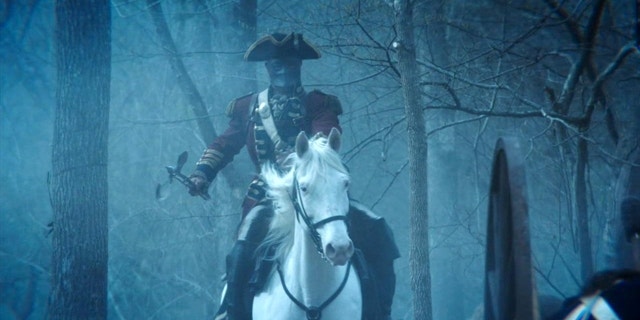 Fox's supernatural drama Sleepy Hollow has been the breakout hit of the fall season — a surprise for a genre show that has so far included a headless horseman, the sandman, witches and other monsters-of-the-week that go bump in the night.
"Frankly, I'm stunned and elated," executive producer Alex Kurtzman tells TVGuide.com. "Our jaws were on the floor. We kind of can't believe it. The whole energy surrounding Sleepy Hollow from the fans is just extraordinary and the thing you dream of."
Mega Buzz: Find out what's coming up for Luke and Abbie on Sleepy Hollow
In a television era where fans are hesitant to get invested in heavily serialized series — fearing their shows will get canceled and they ultimately won't get answers — Sleepy Hollow has found a perfect balance between its serialized elements and stand-alone cases-of-the-week, making audiences feel they've had a complete experience after every episode. "But you can come back because there are a lot of strands that are still dangling and things you want to know more about," Kurtzman says. "Hopefully that combination has been the thing that has made [viewers] want to embrace it a little more than usual."
Also making it easier for viewers to embrace the weird elements of the show was the relatable Abbie Milles (Nicole Beharie), whom viewers followed as she accepted this world. "We all decided early on that we didn't want Abby to fall easily into the category of skeptic," Kurtzman says. "She's not Scully, per se. There's certainly a Mulder-Scully comparison to be made between Crane [Tom Mison] and Abbie, but she actually had her own experience when she was young and has been actively to suppress and repress it. Crane emerging in her life forces her to deal with it. She's been having a very difficult time in her own way understanding and accepting what it means to be a witness and what she has to do because of it."
But Kurtzman says credit for the show's success is also due to the chemistry between Beharie and Mison. "So much of what you're seeing there is really mirroring this lovely relationship that's growing between Tom and Nicole," he says. "They've become incredibly good friends. Their chemistry is totally real. They're wonderful people to work with. They bring a lot of themselves to the screen, so we have really enjoyed watching the evolution of that friendship and we're playing it throughout the series."
Sleepy Hollow to reveal the Headless Horseman's past
Fortunately, this is only the beginning for the duo in their trial as witnesses. Season 1 acts as "the first step in the seven-year war," Kurtzman says, noting that the season will culminate in "something massive" that will help to tee up Season 2. But don't expect that event to be the arrival of the Four Horsemen. "The Four Horsemen will not all be coming in one season," he says. "That's going to be something that we play out over the course of several seasons. If you look at the signs of Judgment Day, the Four Horsemen are the first steps in it and there are many other things that come after the Horsemen, so we will be suggesting both what the Horsemen will be capable of and what comes after them."