'Six Million Dollar Man' star Lee Majors says he was hesitant to take on role
Lee Majors almost didn't take on the role of Col. Steve Austin on "The Six Million Dollar Man."
The beloved tale, which explores how a crippled test pilot is rebuilt with nuclear power limbs and serves as a unique intelligence agent, started off as a hit 1973 TV movie. It led to two more films, followed by a popular series that aired from 1974 until 1978.
"At first I was really hesitant," the 78-year-old recently admitted to Closer Weekly. "Because when they sent me the script it was called 'Cyborg' and it was about a guy who jumped tall buildings and all this.
"Not so many years earlier, one of the hottest shows on television was 'Batman,' and it was so campy, which made it fun, but I didn't want this to be a campy show. And they promised me that it wouldn't."
Majors ultimately warmed up to the idea, but then he nearly froze again.
"… I wasn't quite comfortable with that persona for Steve Austin," he explained. "It was too cutesy. I mean, they had a theme song with Dusty Springfield singing 'The Six Million Dollar Man,' you know? It was all jazzed up… It was this whole gimmicky thing in the James Bond style, and I just wasn't comfortable with that."
Once ABC decided to launch a weekly series, Majors claimed he pleaded with the network to make his character "more human and honest and play down the bionics of doing a bionic thing every five minutes."
Majors also had a special request.
"No blood," he said. "We don't kill people. If you notice, every time I had a fight with somebody or a bunch of guys or whatever, as I was leaving you'd see them rolling over, so nobody was ever dead. I wanted the show to be for kids, too. A family show, and it turned out that way to a large degree."
Still, Majors admitted that after two years, he got bored and was eager to spice things up.
"That's why after two years I said, 'Guys, look, I haven't had a love interest on this show, and I'm tired of looking at these hairy-legged guys running around here for two years, almost three'," he explained. "And that's when we brought in Lindsay Wagner to be the first love interest, and that went over well. People were really getting to the point where it was like, 'When's this guy going to come out of the closet here?'"
In 1975, Wagner got the role of a lifetime when she was asked to play Jaime Sommers in "The Six Million Dollar Man." While Wagner's character died in the two-part special, public demand brought the role back to life, leading to a series titled "The Bionic Woman." It aired from 1976 until 1978.
Majors was surprised when "The Six Million Dollar Man" was canceled after five seasons.
"After five years we were still going strong," he said. "But the networks really started to dilute. That's what networks do… [But] it was near 100 episodes and it was grueling. The hours were really, really long and I lived on the lot. I had an apartment there… And I just didn't have a life for five years, and I was trying to maintain a marriage there with another popular girl."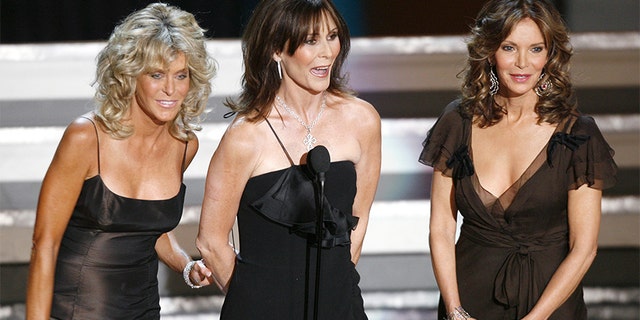 Fans may have heard of Majors' ex-wife, the late Farrah Fawcett of "Charlie's Angels" fame. The duo were married from 1973 until 1982.
Major still has fond memories of Fawcett, who passed away in 2009 at age 62 from cancer.
"I ended up seeing her two weeks in one year," he recalled about their marriage. "She was off doing films and stuff, and doing her series, and I was doing mine. That's mainly the reason we got divorced; we never saw each other. We stayed great friends, but we just had our own careers going and didn't have time for each other."
Majors would later take a break from acting and quietly set residence in Florida. He ultimately returned to the screen and has kept himself busy ever since. Still, he has zero regrets from his time on "The Six Million Dollar Man."
"It was during those 10 years off that I realized how big this show was," said Majors. "Because I was free to travel around the world to different places, and it was amazing how many people would come up to you — total strangers in totally different countries — just to say hello. It was very touching and just amazing to me."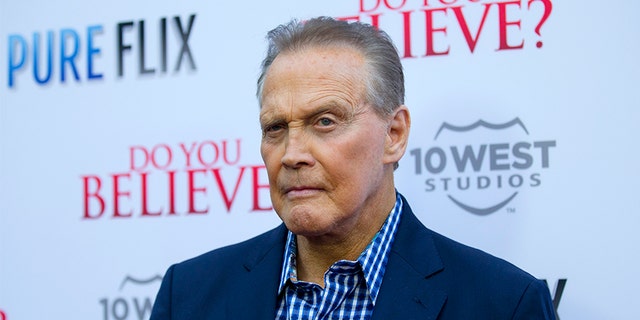 Majors hasn't been the only one to reflect on his time with the popular franchise.
Back in February, Wagner told Fox News she was still thankful for becoming "The Bionic Woman."
During her time on the show, Wagner made sure she was consulted on all scripts to ensure Sommers wouldn't transform into a sex symbol or that it wouldn't feature violence.
"It was very important to me," she said at the time. "It was actually in my contract for me to have consulting rights… And I had a wonderful team… They were very eager to create something new and unique. We worked together very nicely."
Wagner continues to stay busy appearing in more TV shows and films, including the biblical drama "Samson."
"I'm blessed," said Wagner. "I have really wonderful children and they're doing fine."