Sinead O'Connor: I Was Only Joking About Wanting to Murder the Pope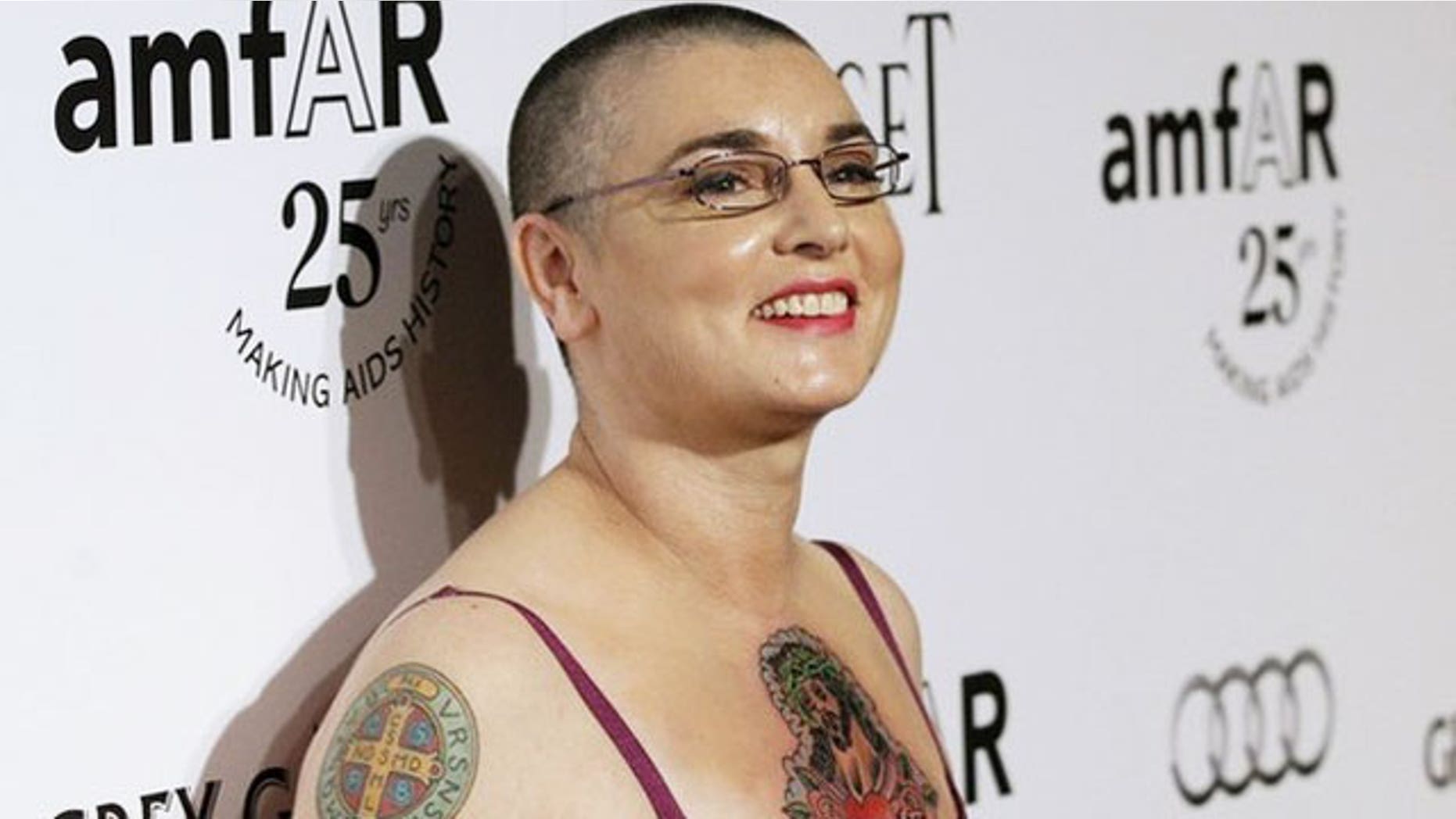 Irish songstress Sinead O'Connor came under fire a few weeks ago when she took to Twitter to announce that she would perform a "bloodbath" if Pope Benedict XVI visited Ireland.
"Young people of Ireland I love u' said Sinead as she pulled the [f**king] trigger," the artist tweeted, referencing the famous words of John Paul II, which he uttered in his 1979 pilgrimage to Ireland.
But O'Connor is changing her tune, insisting that her words were all in innocent humor.
"That was just nonsense. Come on! See, that's the trouble with Twitter, you know, people take it too seriously and they say, 'Oh, you're looking for attention,' but it's them following you and you didn't ask them to follow you," she told FOX411'S Pop Tarts column at amfAR's Inspiration Gala Los Angeles, a celebration of men's style, to benefit the Foundation's AIDS research programs.
"So it just got to a joke between me and my mate … I was joking about how I'd meet him at the airport with my AK but obviously I wouldn't or couldn't."
Yet, this isn't the first time the outspoken rocker who has vented her ill feelings towards the Pope and openly criticized the Catholic church over its sex abuses cases involving the clergy. In 1992 she sparked outrage on "SNL" following an a cappella version of Bob Marley's "War" when she tore up a photograph of Pope John Paul II with the proclamation: "Fight the real enemy!"
In recent months, O'Connor has also raised eyebrows with several odd remarks on her personal blog and on Twitter – ranging from her suicidal thoughts to her desperate need for a sexual partner. So now that her children are growing up, she has more time to devote not only to sharing her wildly random thoughts with the world, but to making music once again.
O'Connor did, however, recently delete her Twitter account.
"It was quite tiring keeping up with it really," she explained. "I had great fun though, but all things must pass. I might start it up again, you never know."
Deidre Behar contributed to this report