Simon Cowell stealing 'X Factor' co-host Nicole Scherzinger jokes?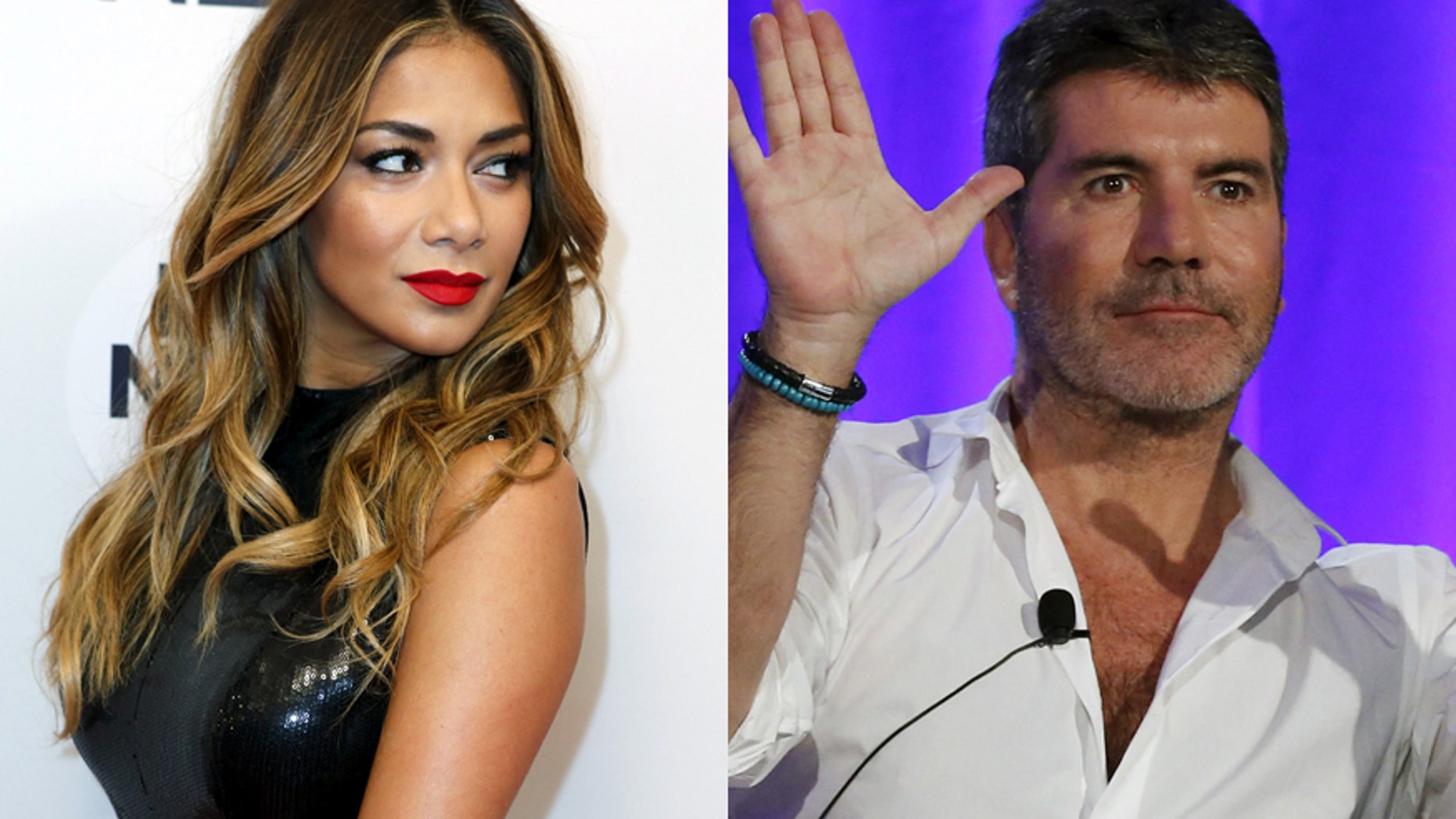 Squit "Cats" on Broadway to return to the hot seat on "X Factor."
But Nicole Scherzinger can't put her claws away yet.
The judge, left, has lashed out at boss Simon Cowell accusing him of nicking her legendary "Scherzisms".
This is despite him begging her back to boost ratings.
Nicole — who has coined the catchphrases "Schermazing" and "No baby no" — has even taken the matter to producers.
She claims her one-liners have been cut from footage so the music mogul is able to take full credit for the funnies.
Exposing the tensions ahead of Saturday night's series launch, she said: "We need to do an entire segment on Simon Cowell stealing all of my ideas.
"In the beginning, I would say things and he would comment, saying the exact same thing.
"I'd be like, 'That's funny because I've just said that' and he goes, 'Not in the edit darling, not in the edit'.
"He's been stealing pretty much everything. I take it as a compliment. I'm fighting with the producers now so when he tries to repeat what I have said, I try to speak over him so they can't use it in the show."
And Louis Walsh has also been taking pot-shots at the boss — by teasing him about those cosmetic surgery rumors.
Speaking about Simon yesterday, he said: "He is very relaxed and very funny this year. I think he's looking younger this year too, have you noticed? What has he done? Something's happened? Maybe it's the lighting."
And new "Xtra Factor Live" hosts Rylan Clark-Neal and Matt Edmondson can't let their guard down either — I can reveal they will present the spin-off show at a new studio in front of a live audience for the first time.
Simon added: "Louis is obsessed with Rylan. He talked to me more about him coming on the show than he did about himself returning.
"So I don't know what he's done to Louis but he wanted him, he got him, it's going to be fun. I think the combination of him and Matt is going to be interesting. What I basically said is, 'You make the show you want to make'. I'm excited." Me too.