Shakira's Colombian Accent Mocked on 'Saturday Night Live'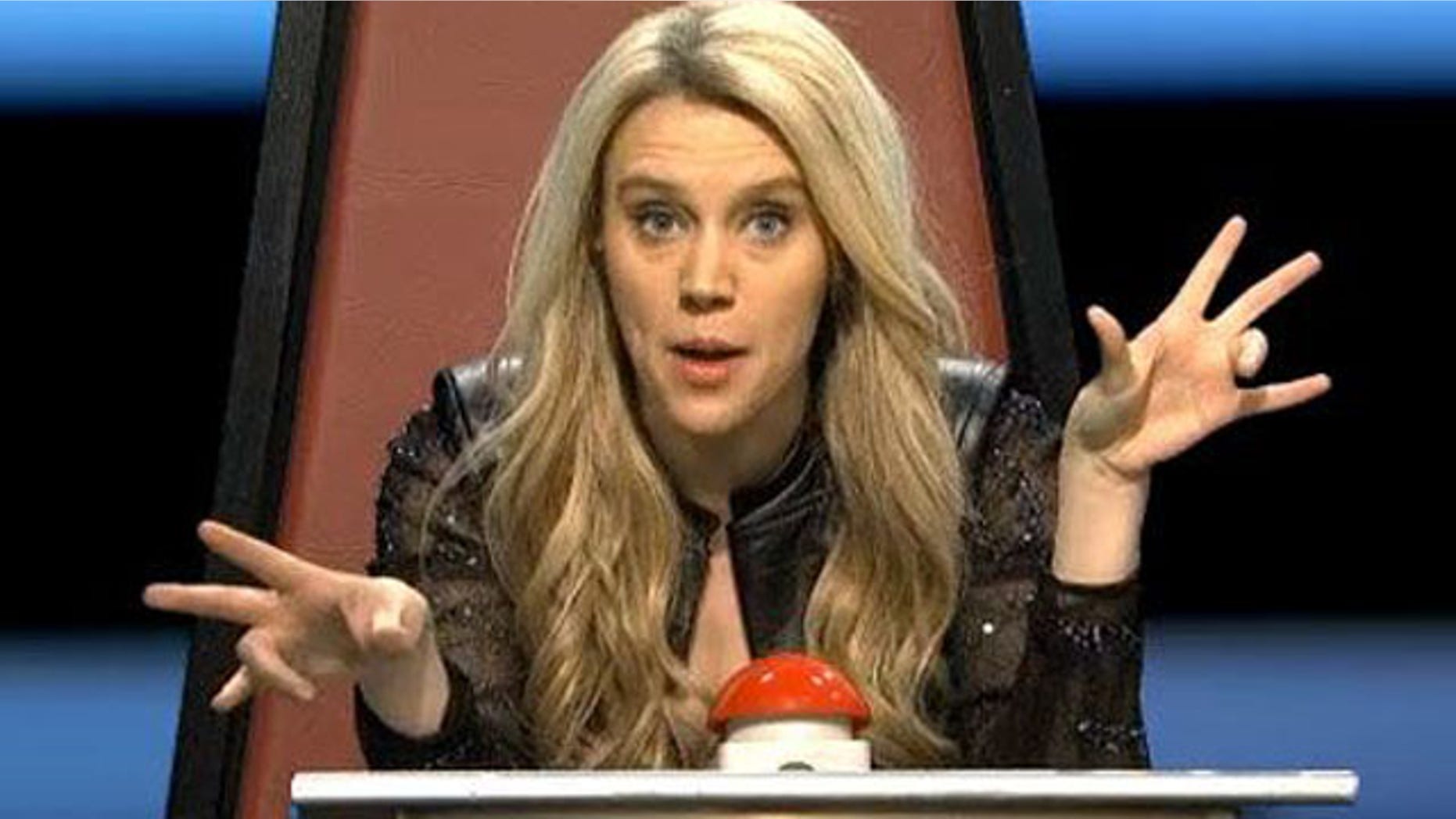 Shakira's Colombian accent was joking material on "Saturday Night Live" over the weekend.
The comedy series created a spoof which mocked "The Voice" and their chosen judges, including pop star Usher, country music singer Blake Sheldon and Maroon 5's lead singer Adam Levine.
Actress Kate McKinnon impersonated Shakira on the show and exaggerated certain words to sound like Shakira. Melissa McCarthy played Casey, the contestant.
"Casey, I want to know… do you have the confidahhnce and competit… [incomprehensible] to win this competichong?" McKinnon's asks McCarthy in the spoof.
"I don't… I don't know what you just said," McCarthy responded.
Shakira talked about the difficulty she had when trying to learn English back in 2002 in an interview with VH1.
"It was too important to me to write my own material like I always did," she said.
"I didn't want to sacrifice anything that was part of my life before as an artist in order to do so."
On Monday, during the real episode of "The Voice," Cuban stunner Mary Miranda, who performed a solid rendition of Selena Quintanilla's "Como la flor" had Shakira dancing and singing in her chair. The Colombian singer was the first judge to turn her chair and click the buzzer for Miranda.
The buzzers were followed by pop star Usher and country star Blake Sheldon.
Shakira was moved with her singing, making Miranda cry.
"Shakira, she's a great singer and she loves rock and the fact the she is Colombian and I am Cuban," Miranda said backstage. "That is amazing because we are both Latinas [and] I admire Latin music a lot."
Follow us on twitter.com/foxnewslatino
Like us at facebook.com/foxnewslatino