Sexy Supermodel Adriana Lima Says Motherhood Makes Her Feel Sexier, Boosted Her Career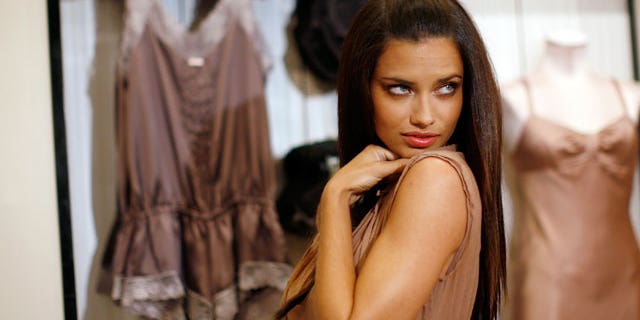 Just 10 months after giving birth to her first child with husband Marko Jarić, supermodel Adriana Lima was back in business as a Victoria's Secret "bombshell" on Tuesday, promoting the label's new fragrance collection. And just when you thought it wasn't possible, the glowing mom is looking even better than before.
So what's Lima's secret for looking so rejuvenated? A facelift? A detox diet?
Nope. Just her bundle of joy, daughter Valentina Lima Jarić,
"Being a mom is the greatest thing that could happen to me now. Now I know what unconditional love is… Valentina, she really taught me the real meaning of life and coming back (to modeling) after having her really helped me with my career," Lima gushed to Pop Tarts. "I feel like a new person. More confident, more patient, more open to people."
TOO FAB SLIDESHOW: Bombshell Fragrance Launch
And while many women complain about the stretch marks, saggy skin and stubborn pudge that seems to surface after giving birth, Lima said she actually feels "sexier" since taking on the role of motherhood.
"I feel at peace with myself – I can't explain. Sexiness is all about attitude. Sexiness for me is all about embracing yourself, embracing who you really are. Whatever it is, if you're funny, if you're clumsy, just embrace it and enjoy. And Valentina, she doesn't even talk yet, and she teaches me all of these things. Embrace yourself, be who you really are, and that's it. Enjoy life."
The 29-year-old also offered a few excited words of wisdom for her fellow expectant VS "Angels" Doutzen Kroes and Miranda Kerr.
"I'm sure they're going to be great moms. They're very calm, very responsible girls," Lima added. "All I'm going to say, they are about to experience the most beautiful thing that life can offer."