Sext scandal swirls around Jennifer Lopez's boyfriend, Casper Smart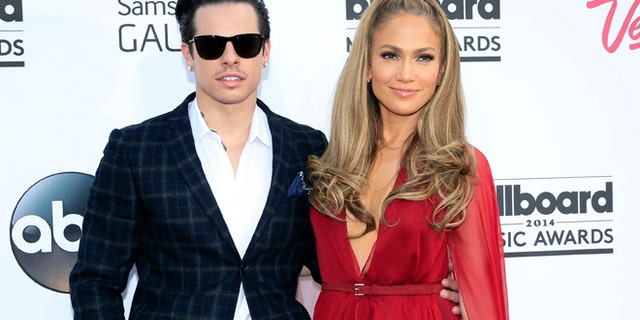 NEW YORK – Casper Smart could be in trouble with his long-term girlfriend, Jennifer Lopez, if allegations that the dancer exchanged sexy text messages with a transgendered escort named Sofie Vissa prove true.
The Dirty.com's Nik Richie told FOX411 that a member of his 'Dirty Army' – his site's fans -- alerted him that Vissa was bragging about a sexual encounter with Smart that began on Instagram.
"I reached out to Sofie and talked to her. At first she was freaking out. In the beginning the mistresses never want anyone to know," he said. "Then, they get a taste of the fame. She has naked pictures of Casper, and is trying to sell them. I couldn't afford them so I referred her to my manager, who now is representing her."
Richie's manager is Gina Rodriguez, had no comment. However, her management firm, GR Media, is now tweeting about the attention starting to swirl around Vissa.
Meanwhile, Richie says Smart is now attempting damage control.
"Casper Smart's behavior towards me has been erratic. For some reason he blocked me and then unblocked me and then started communicating with me via Instagram," Richie said. "He would reach out to me through his last photo using my handle @nikrichie. He would say something so I would read it and then delete it immediately after. It was truly bizarre."
Smart has also been cleaning out his digital closet, Richie said.
"It's obvious him and J.Lo are fighting over this. He has been deleting all the women and transgendered people he is following on Instagram," Richie said. "He has been deleting more personal images of Jennifer Lopez and himself."
Repeated emails placed to Casper Smart's agents and Jennifer Lopez's publicist were not returned.
Richie's site was the first to report on sexts that Rep. Anthony Weiner was sending to Sydney Leathers while running for mayor in New York City. He also published semi-nude photos of Miss USA contestant Carrie Prejean in 2009 that led pageant owner Donald Trump to strip her of her Miss California title.