Serena Williams shares photo of newborn daughter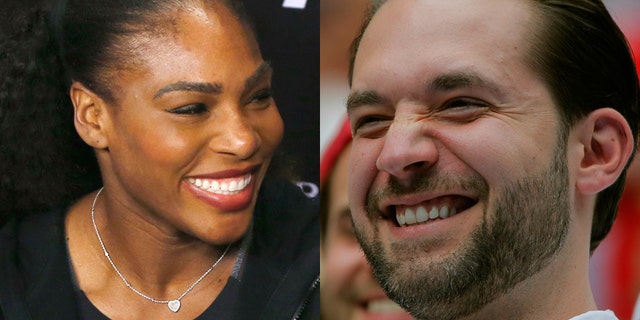 NEWYou can now listen to Fox News articles!
Serena Williams shared a picture of her newborn daughter on social media Wednesday.
The tennis champ and her fiance Alexis Ohanian introduced their infant, Alexis Olympia Ohanian, to fans via YouTube with a video titled, "Hello, world."
The video is a montage of the expectant parents showing the different stages of the pregnancy -- from an early ultrasound, decorating their nursery, and then Williams cradling Alexis in her arms at the hospital.
The 35-year-old said, "So we're leaving the hospital after six, seven days. It's been a long time, but we had a lot of complications, but look who we got, we got a baby girl."
Baby Alexis was born September 1st weighing 6 lbs 14 oz.
Williams and Ohanian, who is the founder of Reddit, got engaged in December, 2016.