Selena Gomez & Justin Bieber Adopt Puppy Together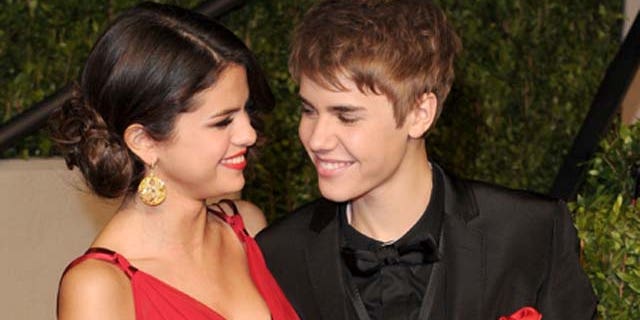 The puppy love romance between Selena Gomez and Justin Bieber has reached new heights.
SelGo and her superstar boyfriend Justin Bieber have adopted a pup from D'Arcy Animal Rescue Center in Winnipeg, Canada, HollywoodLife.com reported.
The news comes weeks after the multiple gossip sites reported that the The Biebs says he is not ready for marriage or to move in with Gomez anytime soon. Nevertheless, the two lovebirds have made a commitment to nurture a rescue dog.
"It's obvious that they are huge animal lovers," an anonymous volunteer at the shelter told the entertainment site. "[They] were here this afternoon playing with the dogs and puppies for over an hour.
"They expressed an interest in adopting one of the dogs," the source added. "They were both very down to earth and friendly."
This is not the first time that Gomez goes out of her way for a puppy. The "Who Says" star expressed her love for rescuing dogs to the The Bellingham Herald.
"I have five dogs and they're all rescue dogs," Gomez told the daily. "We found two in a parking lot and then we found one our neighbor moved away and left him in the backyard.
"I shot a movie, 'Wizards of Waverly Place: The Movie, and we saw a dog in Puerto Rico," he added. "He got hit by a car and we took him to the vet and took him home."
Gomez added that all her dogs are "very spoiled now."
You can reach Alexandra Gratereaux at: Alexandra.Grateraux@foxnewslatino.com or via Twitter: @GalexLatino
Follow us on twitter.com/foxnewslatino
Like us at facebook.com/foxnewslatino