Selena Gomez Gets Racy in 'Elle' Photoshoot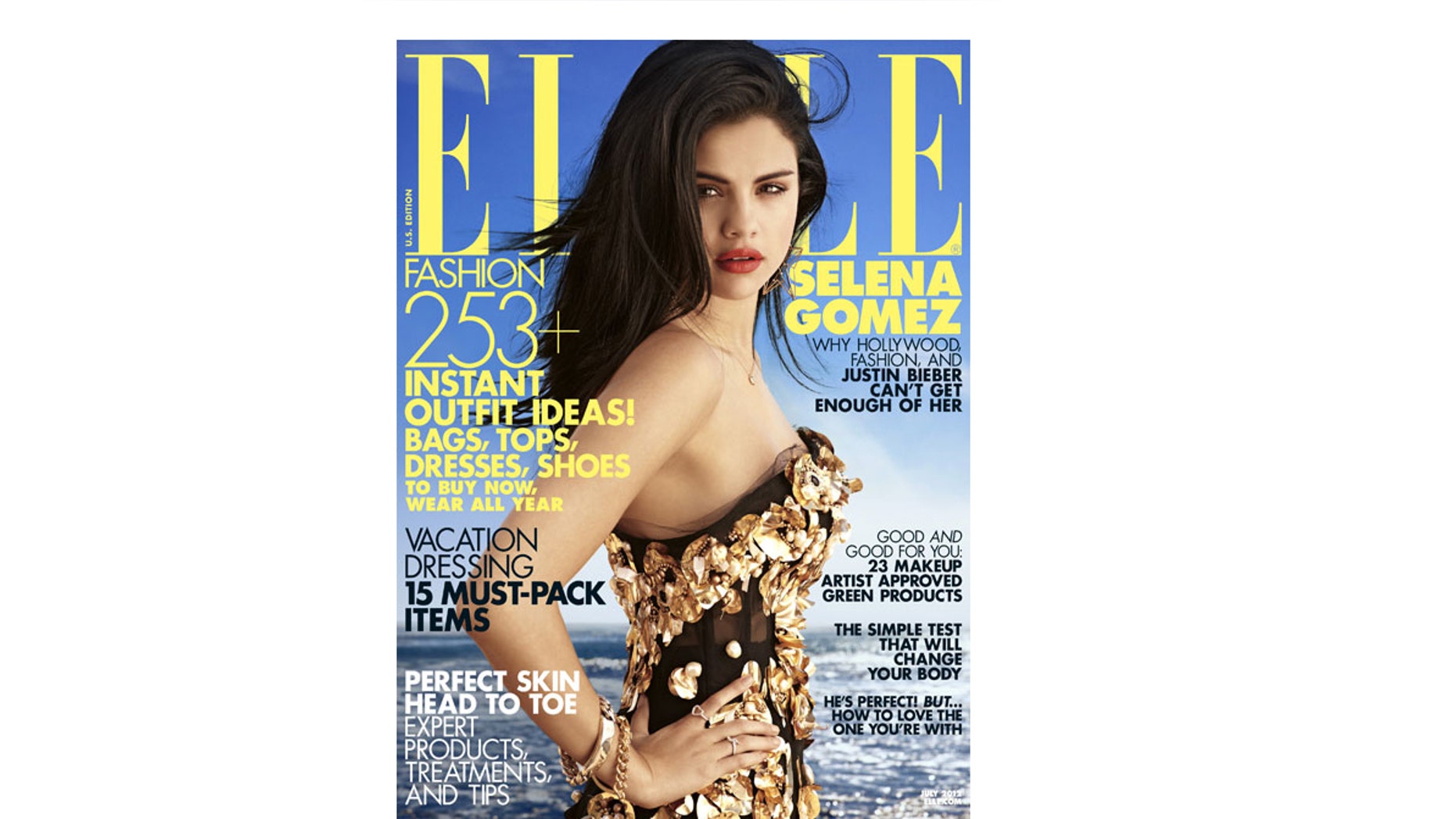 Selena Gomez is flaunting her… er assets in Elle magazine's latest issue.
Like fellow Latina and best friend Demi Lovato, Gomez has jumped on the cleavage-baring trend.
Wearing very racy designer outfits, including a see-through dress, Gomez poses sensually sporting bright red lipstick as she flaunts a come hither pose.
The singer and actress also goes raw about her feelings about her man Justin Bieber, her upcoming roles and how Jennifer Lopez playing Selena Quintanilla impacted her life.
If I'll share anything with you, it's that he really is a hopeless romantic.
"If I'll share anything with you, it's that he really is a hopeless romantic," Gomez told the magazine about the time Bieber rented out the entire Stapes Center so they could watch "Titanic" in 3D.
"I had just mentioned it in the car - all I said is that I really want to see Titanic again, and then...," she paused abruptly, not wanting to say too much about her private life.
Gomez, 19, also commented on the difficulties she and her mother had prior to her success, adding that despite of this her mother always found a way to educate her on important things.
"[She] saved up to take me to concerts," Gomez said. "She took me to museums, aquariums, to teach me about the world, about what's real."
So now that Gomez is no longer working for Disney, how this she feel about the company in general?
"Disney is a machine, so people automatically assume that you can't work for the channel unless you act and sing and dance and sign up for all that," Gomez said. "That's absolutely not true. I always did everything the way I wanted to do it."
"I get offered the teenybopper movies, and I've done that," she continues. "I haven't done a mega-hundred-billion-dollar Transformers movie, but that's not what I want to do, either."
The Texan native seems to be taking Jennifer Lopez's path as now she too is singing, acting, and has her own perfume and fashion line.
Gomez says that seeing Lopez in "Selena" was a life-changing moment.
"I made a bustier out of a bathing suit that I dyed black,"
said Gomez about emulating Lopez's attire in the biopic. "I put glue and glitter all over it and I wouldn't take it off."
Gomez's latest film, "Spring Breakers" starring Vanessa Hudgens and James Franco, comes out in theaters sometime in 2013.