Selena Gomez Gets Cozy With Sexy Model In New Video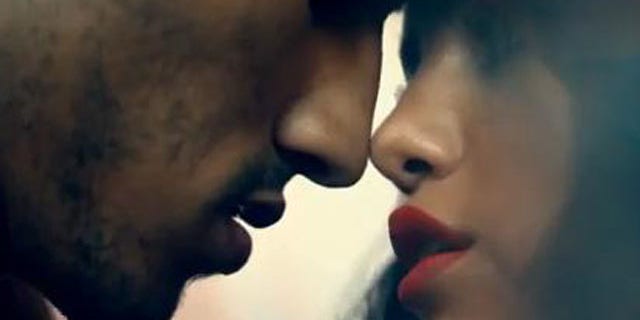 SelGo seems to be a good girl gone bad.
Disney Starlet Selena Gomez has shed all traces of her innocent image with her latest sultry music video for her controversial, Hindu-inspired "Come and Get It."
Wearing elaborate dresses, bright red lipstick and sensual make-up, Justin Bieber's on-again, off-again girlfriend gets cozy with an unidentified model.
The two are seen touching and caressing but never actually locking lips.
In the clip, Gomez is also seen drenched in water while dancing seductively for the camera.
The video hit Vevo/Youtube on Tuesday.
"I'm nervous," Gomez told MTV. "I'm excited, though I honestly feel like it's the best video that I've done and I got to work with great people on it. It looks beautiful, the wardrobe looks great."
Gomez also said she had tons of "fun" with having "creative control" over her music video.
'When I got the concept from Anthony [Mandler], the director, it was perfect, because he did an earth, fire, wind water feel, and it was very, as he called it, "earthy,"' Gomez added.
"I loved that, because I feel that's what the track represents, and I like that we applied it."
Follow us on twitter.com/foxnewslatino
Like us at facebook.com/foxnewslatino