Selena Gomez gets cautious in personal life: will date only 'if I know I'll have fun'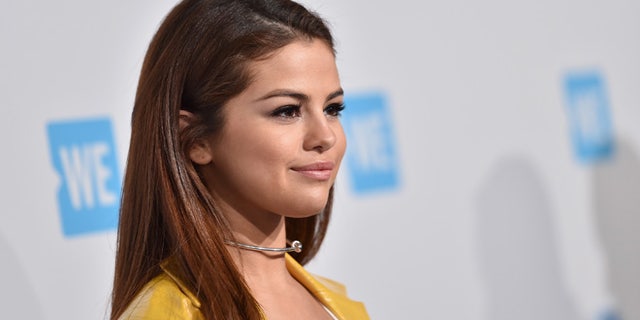 NEWYou can now listen to Fox News articles!
Not surprisingly – after years under the spotlight – Selena Gomez is being a little more cautious when it comes to her dating life.
The 23-year-old singer and actress revealed in Marie Clarie's June issue that she has been getting her feet wet in the dating pool but is doing so with some guardedness.
"I've been having the best time," Gomez told the magazine. "But I don't trust anybody, so dating can only be fun if I know I'm going to have fun."
Gomez famously dated fellow singer Justin Bieber for several years before calling it quits in 2014. She has since then been linked to Orlando Bloom, Charlie Puth and Samuel Krost – not to mention many replays with Bieber.
However, the former Disney Channel star is sick and tired of talking about who she is rumored to be seeing.
"I would try to promote something that I loved, and the entire interview would be about my personal life," Gomez said. "I would leave a room feeling defeated, feeling embarrassed, but I would always make sure to put that smile on my face because I wasn't going to let them get to me."
And it seems like it's not just the press that cannot let go of her love life.
At a recent Revival Tour concert in Fresno, California, Gomez spotted a fan holding a sign reading, "Marry Justin, please." After finishing a song, the singer asked for the sign, crumpled it up and threw it to the side.
Videos of the incident have done the rounds on social media – she can be seen pointing and asking for a small sign.
Gomez frequently has said she wants people to stop asking her about Bieber. All she wants is to focus on now is her second world tour, which kicked off in Las Vegas last week.
"I finally just wanted to go for it," Gomez said. "I wanted to do things that I knew were going to be me. I don't want people to look at me as someone who is just this celebrity."