Selena Gomez appears unfazed by Justin Bieber engagement news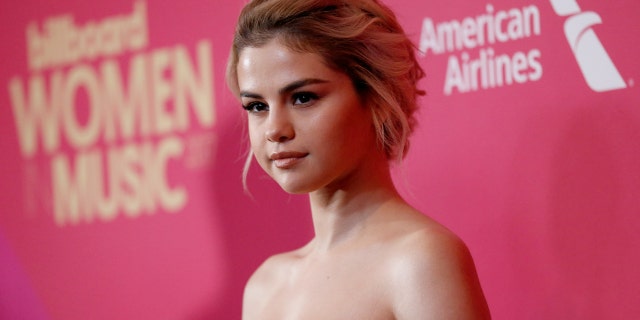 No Bieber blues on the high seas for Selena Gomez.
Following reports the 24-year-old pop star proposed to girlfriend Hailey Baldwin, 21, Gomez crooner enjoyed a relaxing cruise around New York. Gomez's assistant, Theresa Mingus, posted a photo of the pair on a boat Sunday on Instagram.
"Selena doesn't care. She's over Justin and the last time they broke up allowed her to get over him fully," an insider told Us Weekly.
Gomez, 25, and Bieber first rekindled their roller-coaster romance following her split from The Weeknd last fall. The relationship cooled off in March, not long after Gomez's mother, Mandy Teefey made her grievances about Bieber known.
"Selena is an adult and can make her own choices," Teefey told Gossip Cop earlier this year. "She is 25 years old and knows what is at stake with her health."
As for Bieber, he is all-in with Baldwin, after reportedly popping the question at a resort in the Bahamas on Saturday night. The on-and-off-again pair recently got back together, following a period of radio silence.
"Justin and I were friends for a long time. We went through a long period of time where we weren't friends. We didn't speak for quite some time and there was a lot of weirdness that went on. We've moved past that," Baldwin revealed to The Times UK in May.
Despite the rocky road they've traveled, Bieber and Baldwin's families both appear elated about the news.
"@JustinBieber Proud is an understatement! Excited for the next chapter!" Bieber's father, Jeremy, posted on Instagram Sunday.
His mother, Patty Mallette, also tweeted, "Love Love Love Love Love Love Love."
In a since-deleted tweeted, Baldwin's father, Stephen, gushed, "Sweet smile on my face! Me & wife (Kennya), always pray 4 Gods will!! He is moving in the hearts of JB&HB. Let's all pray for his will to be done. Love you 2 so much!"