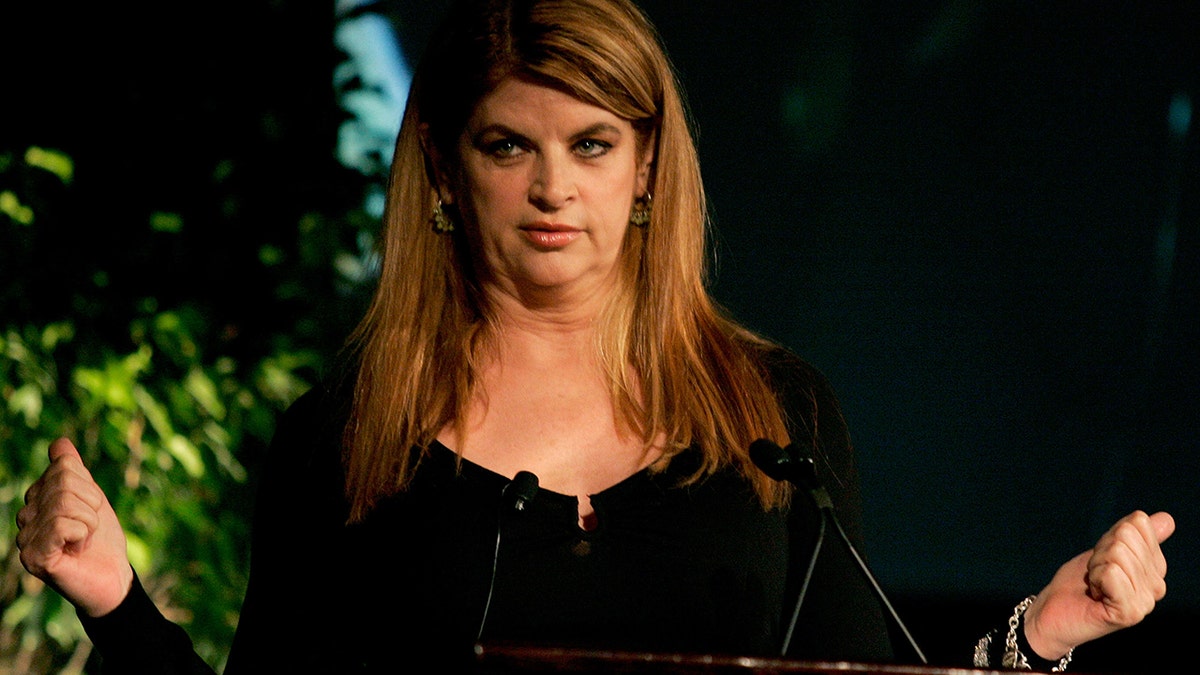 In a series of bizarre tweets, actress Kirstie Alley suggested American's "mass usage of psychiatric drugs" is a "common denominator in shooters."
The avowed Scientologist's tweets came in response to the horrific shooting in Las Vegas Sunday night which left more than 50 people killed and more than 500 hospitalized.
Scientologists famously have strong views about prescription medications.
CBS FIRES VP WHO PROFESSED LITTLE SYMPATHY FOR COUNTRY MUSIC FAN VEGAS VICTIMS AS THEY 'OFTEN ARE REPUBLICAN'
"We have to solve the mystery of Why there were no 'shooters' or almost 0 before the 1980's. I know one common denominator other than guns," Alley tweeted Monday.
"One additional common denominator of "shooters" is USA's mass usage of psychiatric drugs. A % do have side effects of VIOLENCE & SUICIDE," she added.
Someone tweeted at the 66-year-old her tweet was insensitive in light of those who were murdered in the shooting.
"Did you really just say that?" someone tweeted at Alley.
"Yes I did say it. It happens to be a common denominator in shooters..one that didn't exist before the 80's.. not my opinion. Statistic based," she responded.
COMEDY WRITER SAYS SHOOTER FITS TYPICAL PROFILE BECAUSE HE'S A 'WHITE MAN'
"It's an actual bonified black box warning label on these drugs as possible side effects. VIOLENCE & SUICIDE," the actress shared.
She followed up after many slammed the star for getting political less than 24 hours after the tragedy.
"UTMOST sympathy 4 the victims & their loved ones. The convo is NOT had & solutions R not found. Prayers & condolences aren't enough anymore," explained Alley.
Fellow well known Scientologist Tom Cruise memorably publicized some of those views in a 2005 interview with "Access Hollywood" when he suggested Brooke Shields should have taken vitamins rather than anti-depressants for her postpartum depression.
LEE BRICE PERFORMED SAME LAS VEGAS FESTIVAL, SAYS 'SATAN IS TRYING TO WIN'
"These drugs are dangerous. I have actually helped people come off," he said. "When you talk about postpartum... what you do is you use vitamins."