Scientologist Elisabeth Moss slammed for 'hypocritical' Golden Globes speech
Elisabeth Moss marked her Golden Globe win for best actress in a TV drama by putting her own spin on a quote from Margaret Atwood, whose novel inspired Moss' show "The Handmaid's Tale."
Moss thanked Atwood and other women "who were brave enough to speak out against intolerance and injustice" before slightly altering Atwood's words saying, "We no longer live in the blank white spaces at the edge of print. We no longer live in the gaps between the stories. We are the story in print, and we are writing the story ourselves."
The 35-year-old, who practices Scientology, was immediately called out on Twitter for her acceptance speech with many calling Moss a hypocrite for preaching for equality.
Moss has had to defend her religion in the past. The former "Mad Men" star is famously hush-hush about her association with the church, but a few months ago she responded to a fan's question about "The Handmaid's Tale" and Scientology.
"Question though, does it make you think twice about Scientology? Gilead [the fictional country in the TV show] and Scientology both believe that all outside sources (aka news) are wrong and evil…it's just very interesting," one fan asked Moss in August.
Moss responded at the time, "That's actually not true at all about Scientology. Religious freedom and tolerance and understanding the truth and equal rights for every race, religion and creed are extremely important to me. The most important things to me probably. And so Gilead and 'THT' hit me on a very personal level."
The controversial church came under fire late last year when it was revealed that actor Danny Masterson, who is a Scientologist, had been accused of rape by four women and the Church of Scientology was accused of protecting Masterson.
People deeply connected with the church told Fox News members did have knowledge of Masterson's alleged behavior way before the media reports.
Several sources told us that the Church of Scientology systematically covers up misdeeds of its most prominent members — and Masterson, they say, is no exception.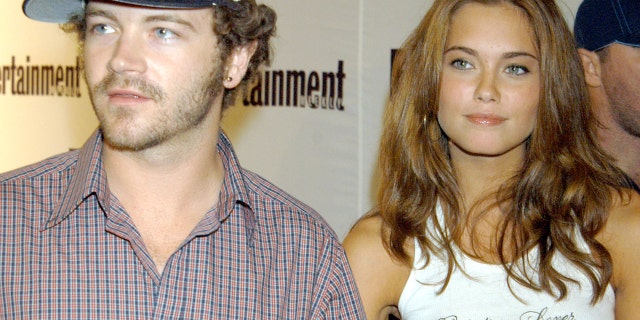 Chris Shelton, a former member of the Church of Scientology and Sea Org from 1987-2012, said the church silences members who want to take complaints to law enforcement.
"The church works to protect the church first," he told Fox News.
DANNY MASTERSON FIRED FROM NETFLIX SERIES AMID RAPE ALLEGATIONS
He said the next most important thing to Scientologists is to protect the members of the church and its public image.
"[The Church of Scientology] considers anyone outside the church to be a 'wog,' which is a defamatory word describing non-members... It creates an 'us versus them' mentality [and tells] members that 'wogs' at law enforcement won't protect them."
Fox News' Diana Falzone contributed to this report.