Sara Gilbert says she's 'so excited' for the 'Roseanne' spinoff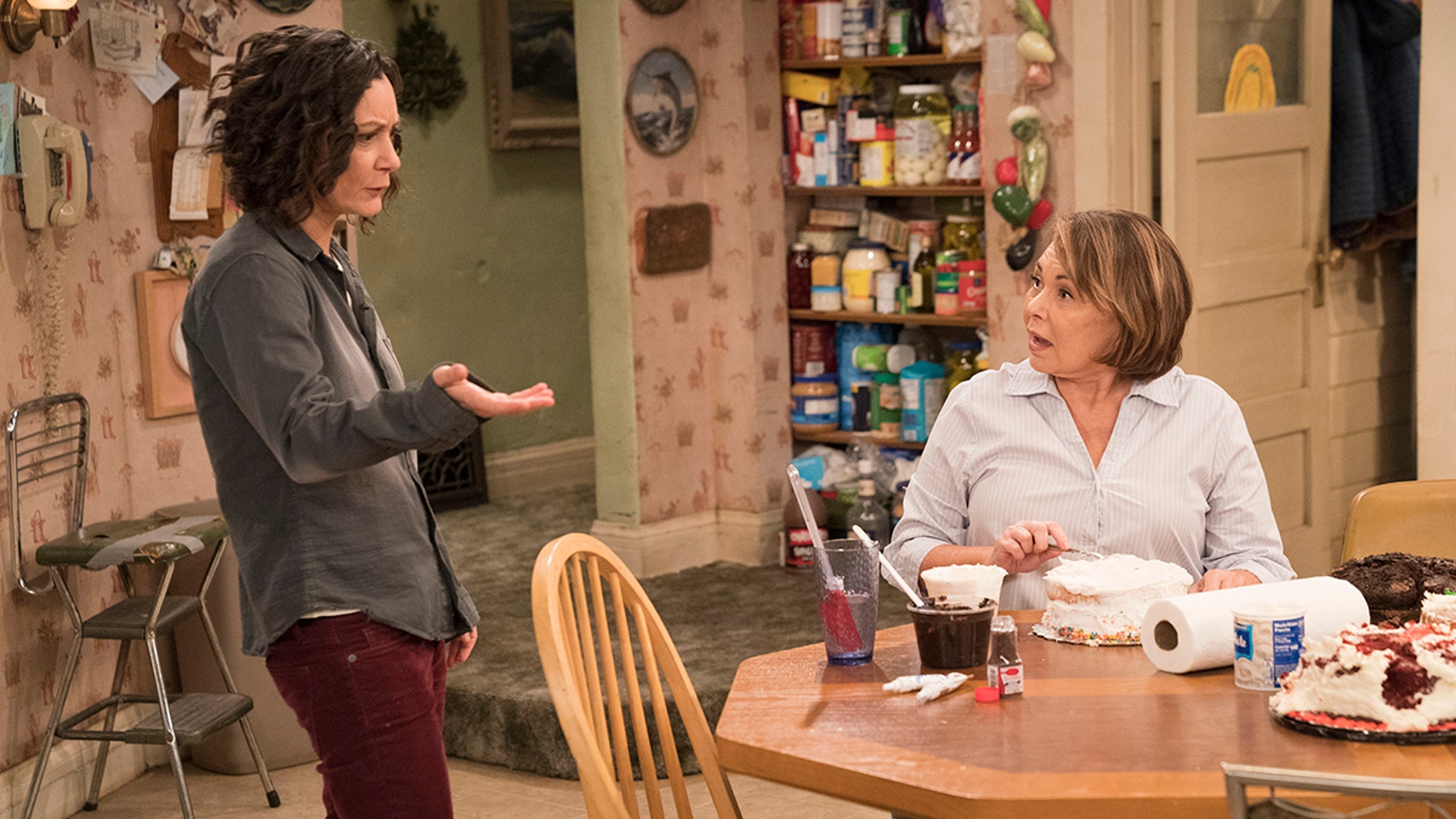 Sara Gilbert is happy about the "Roseanne" spinoff.
"I'm so excited, thank you all so much. I really appreciate it," the actress said on "The Talk" on Monday after co-host Sharon Osbourne congratulated her for "The Conners" (a working title), according to People Magazine.
Last Thursday, ABC approved a series order to "The Connors" a spinoff of "Roseanne," which will not include Roseanne Barr, but will include the rest of her on-screen family. "Roseanne" was canceled last month after Barr wrote a racist tweet to former Obama aide Valerie Jarrett.
ABC announced in a statement that it has greenlit a series with a working title "The Conners," to air on Tuesdays at 8 p.m. this fall, the timeslot that Season 2 of the "Roseanne" revivial would have occupied. Barr reportedly will have no financial or creative involvement with the show following her firing over a racist tweet directed at former Obama aide Valerie Jarrett, in which she referred to her as an "ape."
"I regret the circumstances that have caused me to be removed from Roseanne," Barr said about the agreement she made with producer Werner Entertainment, in a statement provided to Fox News. "I agreed to the settlement in order that 200 jobs of beloved cast and crew could be saved, and I wish the best for everyone involved."
Along with Gilbert, cast members John Goodman, Laurie Metcalf, Lecy Goranson and Michael Fishman are set to reprise their roles. It's unclear at this time how the family will continue without Barr's character or how she'll be written out.
According to Deadline, "a sudden turn of events" will lead the Conners to face daily life in their home of Lanford, Illinois, in a way they haven't before — without their no-nonsense matriarch.
"The Conners' stories demonstrate that families can always find common ground through conversation, laughter and love. The spinoff will continue to portray contemporary issues that are as relevant today as they were 30 years ago," ABC said in a statement announcing the news.
The returning cast released a statement as well:
"We have received a tremendous amount of support from fans of our show, and it's clear that these characters not only have a place in our hearts, but in the hearts and homes of our audience," the statement read. "We all came back last season because we wanted to tell stories about the challenges facing a working-class family today. We are so happy to have the opportunity to return with the cast and crew to continue to share those stories through love and laughter."