Sandra Bullock Taking Care Of Kids While Jesse James in Rehab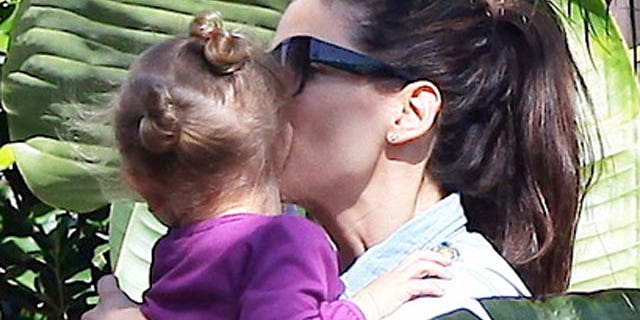 Academy Award-winner Sandra Bullock reportedly is taking care of estranged hubby Jesse James' kids while he's in sex-addiction rehab -- even as she still seethes over the motorcycle builder's sleazy infidelity.
TMZ.com last night cited sources "directly connected" with Bullock and James in a report that said all three of his children -- Sunny, 6; Chandler, 15, and Jesse Jr., 12 -- are living with the actress.
"It's a positive sign about Sandra's relationship with Jesse," said one source.
SLIDESHOW: The Women Linked to Jesse James
Sources also told the Web site that Bullock and James' brood are not at her Hollywood Hills home, which has been besieged by paparazzi.
The couples' five-year marriage was shattered last month when it was revealed James had had a torrid affair last year with heavily tattooed stripper Michelle "Bombshell" McGee.
FOX411: Sandra Speaks Out: There Is No Sex Tape!
That shocking disclosure, which came shortly after Bullock took home the Best Actress Oscar for "The Blind Side," was followed by reports that James had bedded several other women during the marriage.
RELATED: Click here to read the full report from the New York Post.