Sage Stallone died from natural causes due to heart condition, coroner says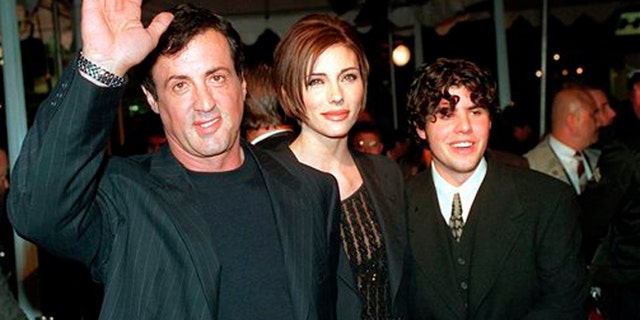 LOS ANGELES – Sylvester Stallone's son Sage died at age 36 from natural causes due to a heart condition, coroner's officials said Thursday.
Sage Stallone's death on July 13 was attributed to a condition that causes blockage of the arteries, and no other factors were involved. It has been classified a natural death.
The actor and film director's sudden death stunned his family and friends. Sylvester Stallone's publicist described him as "devastated and grief-stricken" and the actor skipped several promotional events for his film "The Expendables 2."
Sage Moonblood Stallone was the oldest of Sylvester Stallone's children and co-starred with his father in two films. He also became involved in moviemaking, directing the 2006 short "Vic," which screened at the Palm Springs Film Festival.
He made his acting debut in 1990's "Rocky V" and appeared with his father in 1996's "Daylight."
Also in 1996, Sage Stallone and veteran film editor Bob Murawski co-founded Grindhouse Releasing, a company dedicated to preserving and promoting the B-movies and exploitation films of the 1970s and 80s.
He was found dead in his home by an employee and a relative. No foul play had been suspected, and toxicology results showed only a minimal amount of hydrocodone in his system.