Ryan Gosling: Harrison Ford brought me scotch after he punched me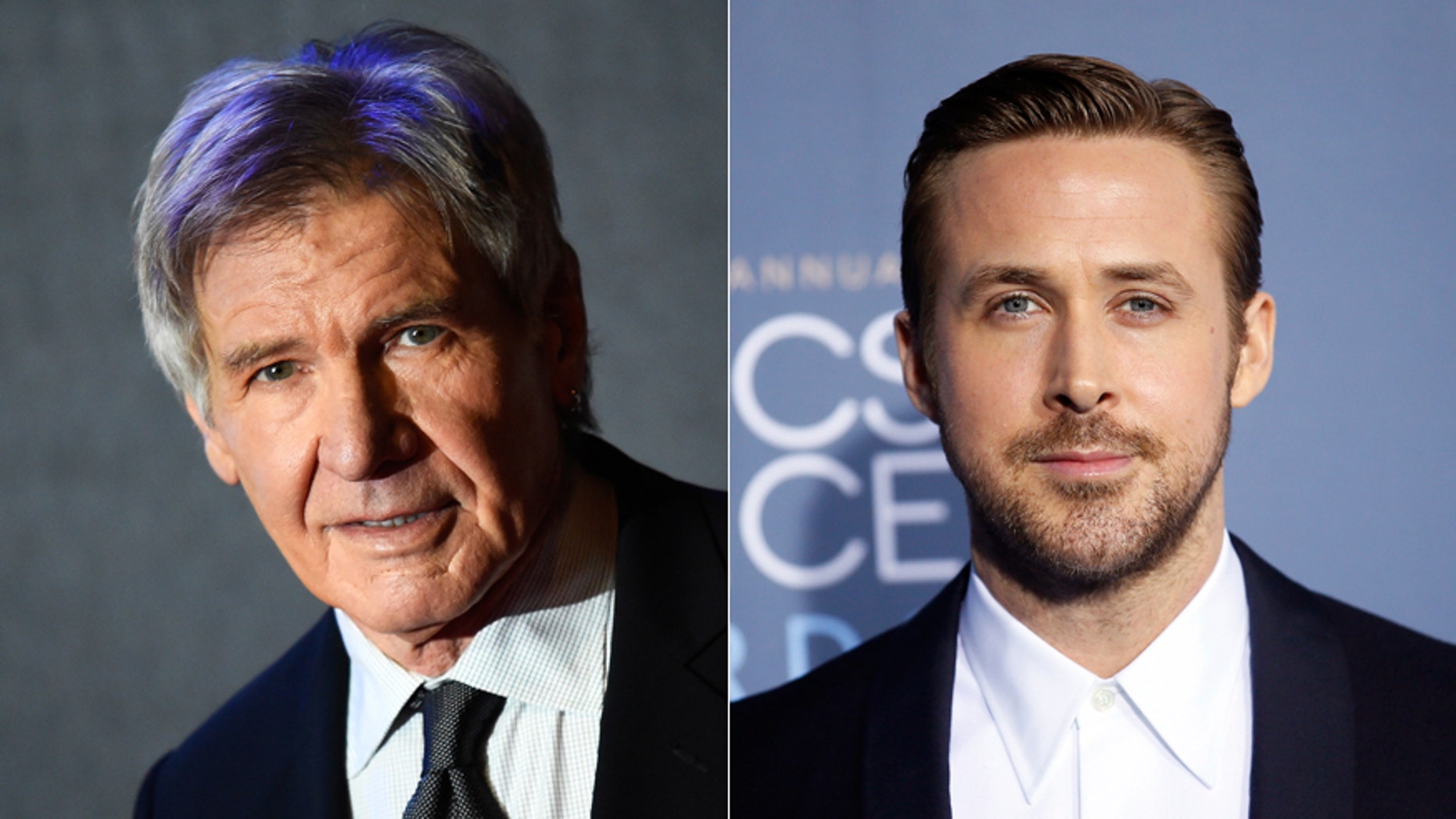 When Hollywood hottie Ryan Gosling sat down with GQ magazine he opened up about the rumored fight he had with movie icon Harrison Ford.
Working with Ford on "Blade Runner 2049," Gosling confirmed the man he called his hero punched him while on set but played down the incident, adding that people say you shouldn't meet your heroes "..unless they're Harrison Ford… Cause he's a cool motherf--ker."
About the punch, Gosling revealed, "We were just doing a fight scene and, you know, it just happened."
Raised in Cornwall, Ontario, Gosling told GQ that Ford did offer a gesture of apology. "He came by afterward with this bottle of scotch, and I thought, 'Oh, I knew this was coming.' And he pulled out a glass from his pocket, poured me a glass, and walked away with the rest of the bottle. So I guess he felt like he didn't connect enough to earn a whole bottle."
Gosling chose to meet the GQ writer in the unlikely spot of a tomb in Budapest, Hungary, supposedly inhabited by Dracula – a setting as surreal as his life at the moment.
Although currently living in Hungary for the last four months while shooting "Blade Runner 2049," Gosling is hot off the new movie "La La Land," where the former-Mickey Mouse Club member and Oscar nominee sings and dances as a jazz pianist.
The film received seven Golden Globe nominations on Monday.
Gosling told GQ he was thrilled to have the opportunity to spend three months working with a jazz pianist so that he could "really try and understand and embody a Thelonious Monk piece" and also learning how to "do some of the styles of dance I wish I had spent time on when I was a kid."
Despite the accolades, Gosling worries people won't understand "La La Land."
"You know, people are breaking into song and dancing and flying in the stars, and [the audience is] also having to accept them as real people in the world. That was a challenge. There's nothing cynical about this movie, and there's no out for us to say, 'Just kidding!' We can't be ironic about it," he told GQ. "There's no avenue for that in this. It wears its heart on its sleeve, this film."
Gosling's wife, Eva Mendes, and two daughters, Esmeralda and Amanda, are with him in Hungary. Gosling gushed, "Eva's the dream mother, and they're dream babies, and it's like a dream that I'm having right now. I'm dreaming it all."
Gosling, who will grace the cover in January, says fatherhood encourages him to be a better man.
"When you meet your kids you realize that they deserve great parents," he explains. "And then you have your marching orders and you have to try and become the person that they deserve."
GQ's January 2017 issue is on newsstands nationwide Dec. 20.