'Rugrats' reboot on Nickelodeon to include live-action movie, new episodes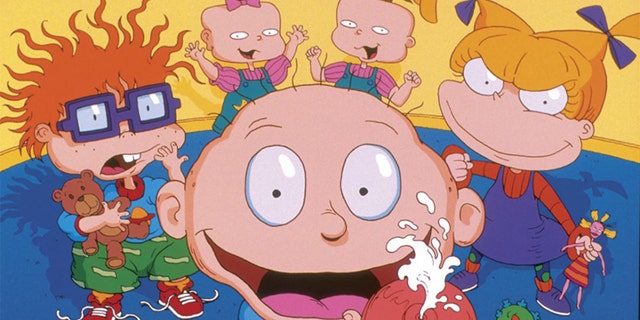 Good news, '90s kids: Tommy Pickles, Chuckie Finster, twins Phil and Lil DeVille and Angelica Pickles are officially making a comeback.
Nickelodeon and Paramount Pictures on Tuesday announced that "Rugrats," the beloved children's cartoon, will return with 26 episodes and a live-action movie.
The movie, written by David Goodman, featuring computer generated characters is slated to hit theaters in November 2020.
"Rugrats" first aired on Nickelodeon in 1991, ending in 2004. The reboot, which will focus primarily on the daily adventures of toddlers Tommy, Chuckie, Phil, Lil and Angelica, will also include new characters, Entertainment Weekly reported.
"What was true in 1991 when the original show premiered is still true today: kids are fascinated with the world of babies," Nickelodeon interim president and Viacom Media Networks COO Sarah Levy said in a statement.
The Associated Press contributed to this report.