Rosie O'Donnell, Broadway stars protest Trump outside White House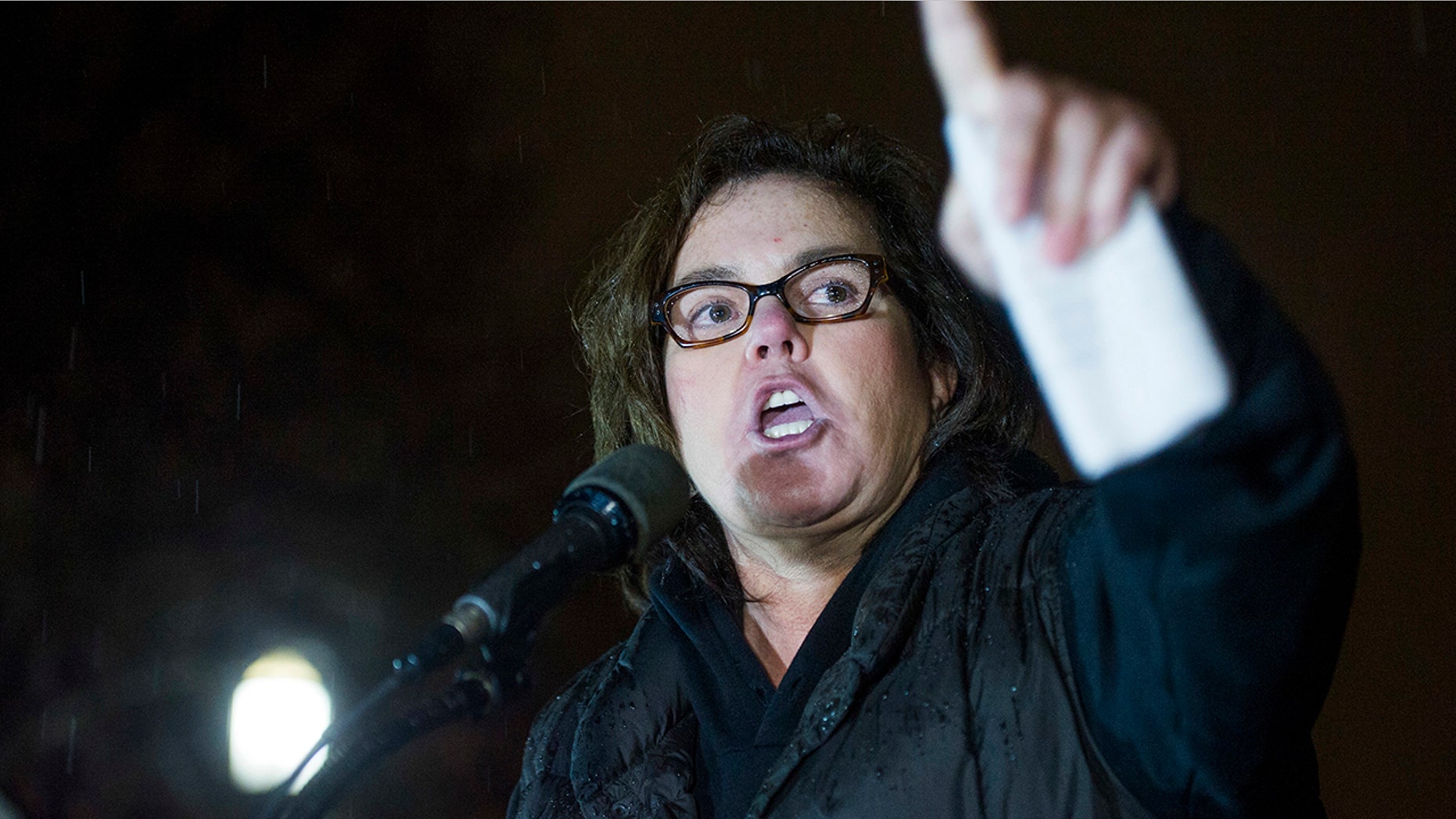 Rosie O'Donnell was joined by some of Broadway's biggest stars to lead a sing-along protest against President Trump outside the White House on Monday night.
The liberal comedian spoke to protesters, some clutching signs with the word "Treason" spelled out, before the group broke into a rendition of "America the Beautiful."
The actress told the crowd it was important to make sure their voices were heard so that Trump would know that they were not going away.
The group also sang a rousing version of "A Brand New Day" from "The Wiz."
The trip was organized by Seth Rudetsky and James Wesley, the host and producer of Sirius XM's "On Broadway."
The performers included current and former Broadway cast members from "Wicked," ''Hamilton," ''Phantom of the Opera" and other shows.
The Associated Press contributed to this report.