'Roseanne' star John Goodman defends Roseanne Barr, says ABC's swift cancellation was a 'surprise'
NEWYou can now listen to Fox News articles!
Roseanne Barr is thankful for her former co-star, John Goodman's comments regarding ABC's swift decision to cancel "Roseanne."
"I thank John Goodman for speaking truth about me, despite facing certain peril from producers and network," Barr tweeted on Monday.
In a recent interview with The Sunday Times, Goodman spoke out about the network's choice to cancel the show in May after Barr was fired following a racially insensitive tweet aimed at former senior adviser to Barack Obama, Valerie Jarrett.
Goodman, who previously refused to discuss the sitcom's scandal, said he was "surprised" to learn of the network's decision to fire Barr.
"I was surprised. I'll put it this way, I was surprised at the response… and that's probably all I should say about it," he said, not wanting to add more.
Goodman, who played Barr's husband, Dan Conner in the series since its inception, added that the cancellation hit him pretty hard and admitted that he suffered depression because of it.
"I was brokenhearted, but I thought, 'OK, it's just show business, I'm going to let it go,'" he told the outlet. "But I went through a period, about a month, where I was very depressed. I'm a depressive anyway, so any excuse that I can get to lower myself, I will. But that had a great deal to do with it, more than I wanted to admit."
The 66-year-old also defended the now-disgraced Barr, telling the publication that she had to give up her rights in order for "The Connors" spinoff to move forward.
"I know, I know, for a fact that she's not a racist," he said.
"She had to sign a paper saying that she relinquished all her rights to the show so that we could go on," he added.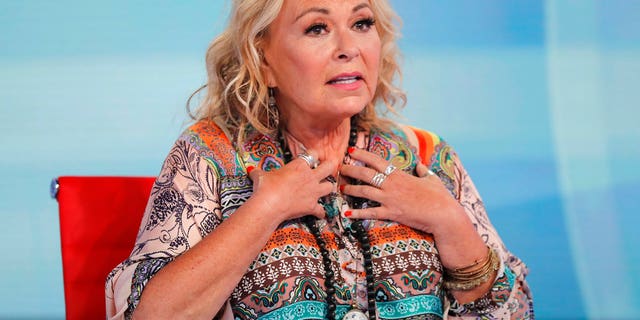 "I sent her an email and thanked her for that. I did not hear anything back, but she was going through hell at the time. And she's still going through hell."
In May, Barr stood up for her co-stars Goodman and Laurie Metcalf after she was fired and called for them to keep their jobs.
"I just wish ABC had not thrown two of the greatest actors in the world out with me-Laurie and John," she tweeted. "I'm so sick over this -- they will never have better character actors on their network."
During the same month, Goodman was approached by a cameraperson outsider of an auto repair shop in New Orleans where he commented on ABC's decision to suspend its Emmys campaign for the canceled series.
"I wasn't gonna get an Emmy anyway," Goodman said, shrugging. "I've been up there [11] times already, and if I didn't get one I'm not gonna get one."