Robin Thicke's girlfriend April Love Geary expecting child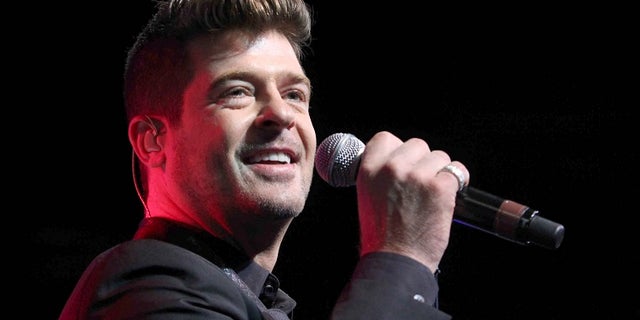 Singer Robin Thicke and his girlfriend April Love Geary announced Thursday that they are expecting their first child next March.
Thicke, 40, already has one child -- 7-year-old son Julian with ex-wife Paul Patton. Thicke and Patton have been embroiled in a high profile custody battle over their son, according to Page Six.
CALVIN KLEIN HIRED KATE MOSS BECAUSE SHE HAD NATURAL BREASTS
Geary, a 22 year old model, and Thicke have been dating for more than a year.
Geary announced the pregnancy on Instagram. She posted a picture of a sonogram with a caption stating: "Robin and I are very excited to share with you all that we're having a baby! The due date is March 1st, Alan's birthday!"
TINA FEY SUGGESTS EATING SHEET CAKE OVER PROTESTING ALT-RIGHT RALLIES
"Growing Pains" actor Alan Thicke, Robin's father, passed away on Dec. 13, 2016, after he collapsed while playing hockey with his youngest son, Carter.
Geary posted another photo a couple hours later of her in a bikini with a baby bump. The caption read: "Happy in Hawaii with my lil peanut."