Ricardo Montaner's Youngest Daughter Evaluna Launches Solo Music Career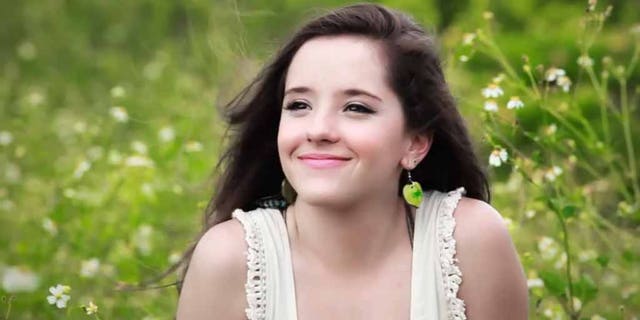 Looks like the apple does not fall from the tree in the Montaner family. The youngest daughter of Venezuelan singer Ricardo Montaner is taking a leap into the music business.
Evaluna Montaner, 16, has launched her first single "Si existe." She is Montaner's third daughter with wife Marlene Rodríguez Miranda; his two sons from a previous marriage are also singers.
"I am very happy for the reception the song has received, my first as a soloist. This song represents my love for God and that without Him I cannot do anything," Evaluna said in a statement. "I am nervous, anxious and excited to see people's reaction.
People's reaction can already be seen on YouTube — the music video has already nabbed more than 1.4 million views. Her song "La Gloria de Dios (The Glory of God)," which she sang as a duet with her father, has been viewed more than 20 million times on the video sharing site.
"Evaluna has great talent that runs in her blood. Her voice has its own identity, full of freshness and forcefulness with a bright future," said Nir Seroussi, president of Sony Music Latin.
The young Montaner, who lives in Miami with her family, has been in the public eye since she was 4 years old, when she appeared in her father's music video "Si tuviera que elegir." She later appeared in the Nickelodeon show "Grachi" at the age of 14.
"I love to sing, dance and act," she said. "I'm passionate about all three, to the extent that I do not know which area attracts me the most … but I do know that my life will be dedicated always (to) entertainment."
Follow us on twitter.com/foxnewslatino
Like us at facebook.com/foxnewslatino