REVIEW: Jessica Chastain Leads 'The Debt' to Top of Summer's Must-See List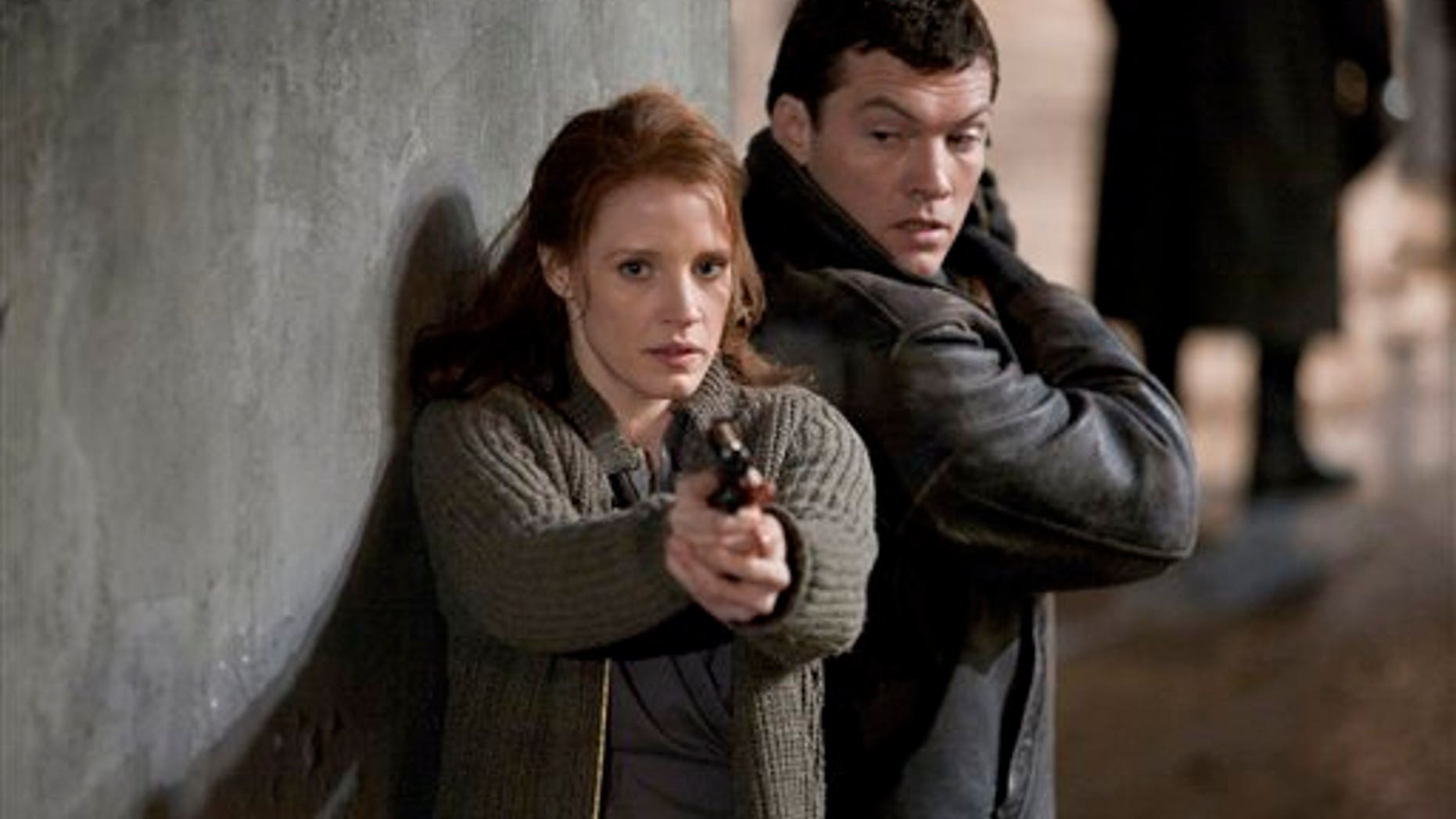 With strong performances and an intelligent screenplay to boot, "The Debt" is one of the finest films of the year.
Remade from the Israeli film "Ha-Hov," "The Debt", directed by John Madden ("Shakespeare in Love") follows three Mossad secret agents in 1997 who find that their 1965 mission to infiltrate East Berlin and capture a Nazi war criminal has unexpectedly come back to haunt them.
Academy Award-Winner Helen Mirren ("The Queen"), Tom Wilkinson ("The Full Monty") and Ciarán Hinds ("There Will Be Blood") portray the three agents in 1997, while Jessica Chastain ("The Help"), Marton Csokas ("Alice in Wonderland") and Sam Worthington ("Avatar") respectively play the younger characters in 1965.
Eighty percent of the film takes place with the younger crew as they stage their siege and deal with the aftermath. The three young actors, as well as their target, the heinous Nazi doctor Dieter Vogel, chillingly played by Jesper Christensen ("Casino Royale", "Quantum of Solace") are dynamic together, creating a heavy emotional core at the center of the action, which carries over to the brief scenes with the older cast.
Screenwriters Matthew Vaughn, Jane Goldman and Peter Straughan provide an edge-of-your-seat script ripe with thrilling set-pieces, a complicated love triangle and often chilling dialogue.
The real power in the film comes from Jessica Chastain, in what may be one of the best performances of the year. A star in the making, Chastain has given three radically different performances in "Tree of Life," "The Help" and now "The Debt." Her magnetic performance balances the young Mossad agent's slyness and stealth well as the painful baggage she carries from her Holocaust roots and a star-crossed love triangle.
On the post-production end, the score by Thomas Newman and editing by Alexander Berner create a synergy that moves the film along at an engaging clip.
"The Debt" is as much an espionage thriller as it is a tragic love story, weaving morality tests with heart-stopping suspense. Taut direction, first-rate acting and an emotionally gripping screenplay make it a master-class in filmmaking.
5 stars out of 5