Reality Star? NBC Recruits Blagojevich for Show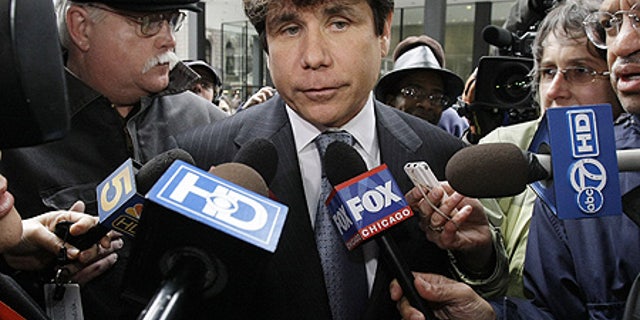 CHICAGO – In the span of a few months, Rod Blagojevich could trade the Illinois governor's office for the Costa Rican jungle.
NBC says it wants Blagojevich, who pleaded not guilty to federal racketeering and fraud charges Tuesday, to appear on its upcoming show "I'm a Celebrity ... Get Me Out of Here!"
A network statement says 10 celebrities will be dropped into the Costa Rican jungle "to face challenges designed to test their skills in adapting to the wilderness."
But Blagojevich's legal problems could end the venture before it begins.
The ousted governor's bond does not allow him to leave the United States.
An attorney close to his legal defense says Blagojevich is seeking permission from a judge to leave the country to appear on the show.
The lawyer, who spoke on condition of anonymity because the plan was confidential, says Blagojevich could tape the show in June if given permission.
The network has been looking for household names for its version of the British hit, which launches June 1. NBC is taking the unusual step of airing the show four nights a week at 8 p.m. for nearly a month, and a successful launch could fuel the network's entire summer schedule.