Randy 'You Go Dawg!' Jackson back on 'Idol'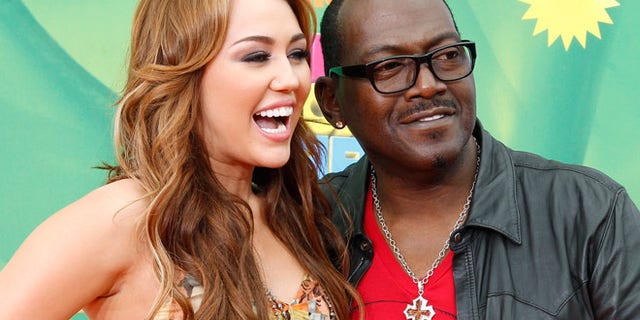 Fox can't keep a good dawg down.
Randy Jackson, the last remaining original "American Idol" judge, will return this winter for the show's 12th season, insiders confirmed on Monday. The last minute return of Jackson comes after talks broke off with singing star Enrique Iglesias.
Negotiations are also in the final stages with pop star Nicki Minaj and country crooner Keith Urban to join Mariah Carey and Jackson on the panel. Fox is expected to announce the new "Idol" judges' table by the end of the week.
Jackson was always expected to remain on "Idol" in some capacity — but as speculation about Iglesias heated up in recent weeks, it looked like Jackson might segue into a mentoring role on the show (similar to what music exec Jimmy Iovine already does on "Idol"). But sources say the "Idol" producers and Iglesias remained far apart on a deal (one source said Iglesias was asking for a salary in the eight-figure range), which is why Jackson was ultimately called back to judge duty. (According to one source, Minaj is expected to pull down around $10 million, while Urban is likely to make around $4 million.)
Nicki Minaj and Keith Urban Nearing American Idol Deals
Jackson was instrumental in helping bring Carey (whom he co-manages) to "Idol," which is why his participation on the show in some capacity was never in doubt. But it wasn't clear until Monday what Jackson's role would ultimately be. The news was first hinted at earlier in the day by Jackson's former "Idol" colleague Simon Cowell, who Tweeted, "Just heard Randy is back on 'Idol'. Right decision."
Jackson's return gives "Idol" a bit of continuity in the face of another judges' panel overhaul, along with the return of host Ryan Seacrest and return of executive producer Nigel Lythgoe. With Carey, Jackson, Minaj and Urban, the show is also returning to a four-judge panel, something it last tried in the 2009 and 2010 seasons.
View original Randy Jackson Back on American Idol, As Judging Panel Firms Up at TVGuide.com