'Queer Eye' star Antoni Porowski talks viral moment with Pete Davidson, Kate Beckinsale makeout pic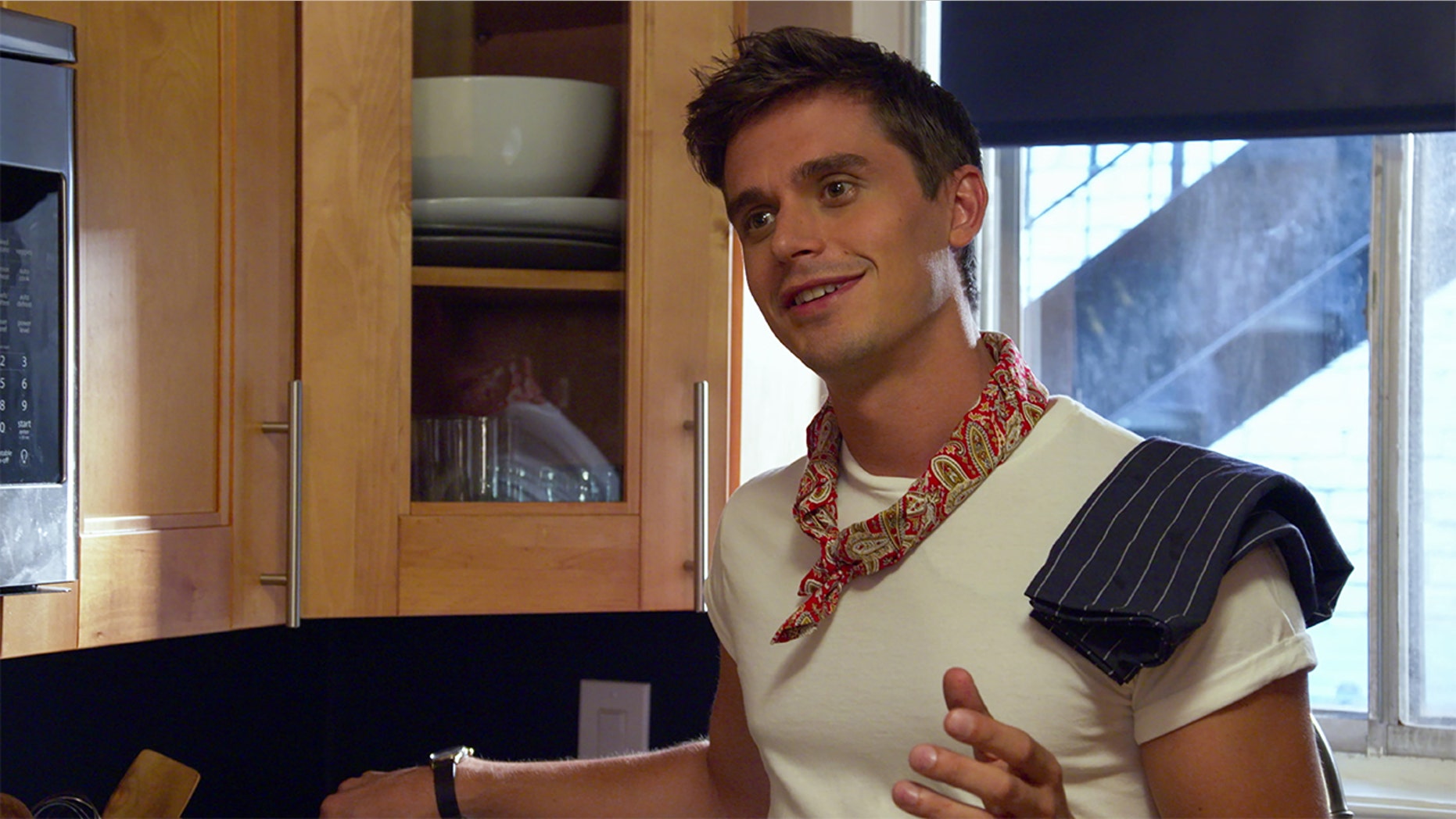 Pete Davidson and Kate Beckinsale's relationship is the new talk of the town. We've seen the enigmatic couple express their love all throughout the media — but one of their more iconic moments comes from the New York Rangers versus Washington Capitals hockey game in NYC.
Both Davidson and Beckinsale were caught in a passionate session of tonsil hockey, but onlookers would be remiss to not talk about "Queer Eye" star Antoni Porowski's hilarious reaction nearby.
Porowski was snapped looking onto the lover's makeout session with a rather uncomfortable, yet meme-worthy face. Following the event, Porowski posted a picture with him with Davidson on Instagram with the caption, "Random pic of me and my frahnd no reason at all totes random love u Petey xo."
'QUEER EYE' ALUM CARSON KRESSLEY MAKES SUBTLE DIG AT NETFLIX REBOOT
On a recent episode of "Jimmy Kimmel Live," Porowski alongside his "Queer Eye" cast members, minus Bobby Berk finally addressed the mortified reaction.
"There were two hockey players going at it — basically, like, beating the hell out of each other — and I was genuinely concerned," said Porowski laughingly. "We chatted the entire game. [Beckinsale's] very funny, witty, charming."
BOBBY BERK OF NETFLIX'S 'QUEER EYE' ON THE ONE CHANGE HE'D MAKE TO THE OVAL OFFICE
Co-stars Jonathan Van Ness and Tan France then took the helm of the interview — snatching the photograph to point out the broad-chested man in a gray sweater in the background of the photo.
CLICK HERE TO GET THE FOX NEWS APP
"Who's this guy? We want to know his story!" Van Ness and France clamored—taking aim at the unseen onlooker's seemingly stoic body expression. Porowski, on the other hand, was happy to have the attention diverted away from him for the time being.
"Yeah how come nobody talks about him?" Porowski concluded. "How come we always get remembered for things that have nothing to do with us?!"
You can see the "Queer Eye" star address the snap at the 5:10 mark in the video below.