Prince Harry's paparazzi pain: From mom to Meghan, he thinks they're 'the enemy'
LONDON – Prince Harry's relationship with the press has been troubled through the years, and it's seemingly worsening in the days leading up to his wedding to Meghan Markle, as the tabloids home in on Markle's family drama amid reports her dad won't attend the ceremony on Saturday.
On the 20th anniversary of Princess Diana's death, Prince Harry made a point of slamming the paparazzi for not helping his mother during the crash that killed her when Harry was just 12.
"Instead of helping, [they] were taking photographs of her dying on the backseat. And then those photographs ...made their way back to news desks in this country," Harry stated in a documentary marking the anniversary of his mother's death.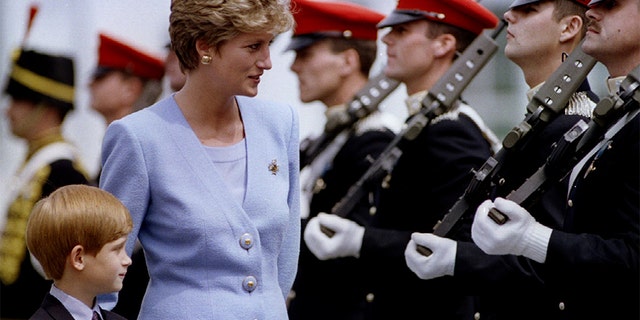 In his wild 20s, the tabloids published images of Harry nude in Las Vegas and wearing an outfit with a Nazi symbol. His negative experiences with the paparazzi, as well as his feelings about the role they played in his mom's death, have led to a lot of animosity on his end, royal watchers told Fox News.
Patrick Jephson, who worked as Princess Diana's personal secretary and knew Harry as a boy, said the 33-year-old sees the paparazzi as "the enemy," like many royals who have come before him.
"It is traditional from inside the palace to regard the tabloids as the enemy, but it is very important for royal people to remember that the tabloids are quite willing to be helpful to them and indeed have been used by them to promote causes and even to refocus news stories to suit their wishes and agendas," said Jephson, who recently published "The Meghan Factor: A Royal Expert's Insights on America's New Princess -- and How She Could Change the Windsor Dynasty Forever."
The royal couple has made it no secret they are distraught by reports that Markle's dad will undergo heart surgery following a scandal that began with staged paparazzi photos. Multiple media reports claim Harry has been "devastated" by the recent scandal surrounding Markle's family and blames himself for the scrutiny her family has faced.
They seemingly asked the media to back off in a statement on Monday that called the situation with Markle's father "a deeply personal moment" for the soon-to-be married pair.
It's not the first time Harry has asked people to back off. When he first began dating the "Suits" actress, who is biracial, he slammed the "wave of abuse and harassment" he said Markle had been subject to since news of their romance broke.
Songwriter Helienne Lindvall, who runs in celebrity circles in the U.K., told Fox News that Harry just wants his privacy. She recalled seeing him out at a restaurant several years ago and said it was clear he wanted to hide from the public eye as he wore a baseball cap and kept his security at a distance as to not draw attention.
"I think that he likes his privacy and he has been treated badly in the past [by the media]," she explained. "Obviously he's been under the microscope. When he was younger he did a lot of stupid things that a lot of people do, but his stupid things were splashed across the tabloids."
But Jephson noted that Harry, who is sixth in line for the throne and the son of Princess Diana, has opted to have a big, public wedding, and can't necessarily pick and choose when he wants attention.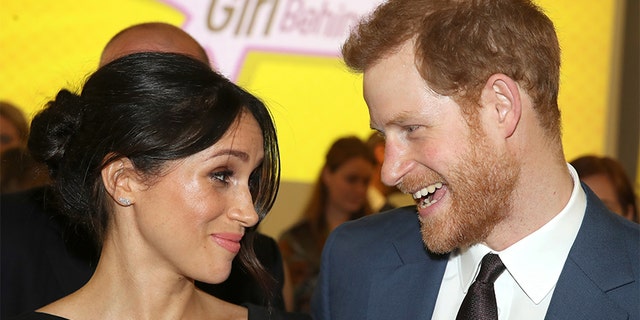 "The option of a quiet wedding was presumably open to Meghan and Harry and they instead have chosen one that invites enormous publicity and indeed their office is orchestrating the publicity, so it is difficult for the watching public to switch from what is universal consumption to what is, in Harry's words, now a 'private matter.'"
Jephson said Markle and Harry can't control the narrative in the days leading up to their wedding and they shouldn't try to at this point.
"There is a natural and not always wise desire on the part of royal people to control everything we know about them, and this is not a healthy attitude nor is it a pragmatic one given the degree to which the media can promote their causes," he said.
The royal couple has chosen to invite just one journalist inside the royal wedding in a move that reportedly surprised longtime reporters who have covered the family closely. But neither Jephson nor Lindvall are surprised by that decision.
Harry's wedding at Windsor Castle will be a much smaller affair than his brother William's 2011 wedding to Kate Middleton.
"I think probably people would have wanted it to be a little more open," Lindvall said. "I mean, if you compare it to William's wedding this is a much more private function."
But Jephson noted Windsor is a smaller town and therefore having one journalist in the wedding ceremony is "probably sensible given the geography of the place."
Jephson said as Markle and Harry battle the poor publicity about her family with their wedding just days away, he feels for them.
"One's heart goes out to any young couple as they approach their wedding to be confronted with a family problem of this kind. They deserve all our sympathy," he said. "The whole family does because it's very, very embarrassing."
He indicated Thomas Markle could have perhaps been better prepared for the onslaught of press that came with his daughter's engagement to England's most eligible bachelor.
"It is legitimate to ask what provision had been made for this vulnerable older gentleman in what… would be an enormously demanding and stressful experience as well as a joyful time [for anyone]."
Lindvall said she hopes Thomas Markle is well enough to walk his daughter down the aisle.
"I feel bad for her that there are so many distractions, and obviously I think that if he can, he should be able to be there."