Post Malone's custom-made barbed wire Crocs sell out in minutes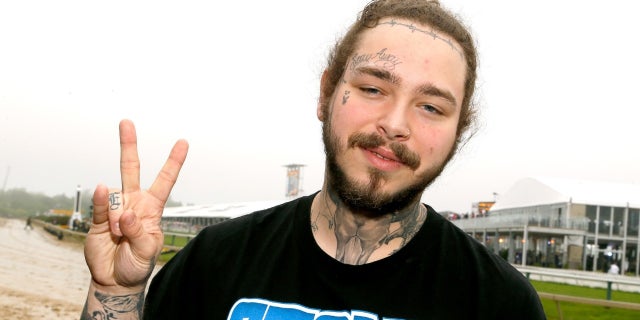 Post Malone proved Crocs are still in style.
The rapper teamed up with the footwear company to create a colorful custom pattern for slip-on shoes, which sold out in 10 minutes after going on sale on Tuesday.
The "Better Now" singer's Crocs design features bright yellow shoes with barbed wire graphics — a nod to the barbed wire tattoo he has sprawled across the top of his forehead.
PLANE CARRYING RAPPER POST MALONE LANDS SAFELY IN NEW YORK AFTER BLOWING 2 TIRES
NBC Miami reported people lined up at the Grapevine Mills Mall to purchase the limited pair of shoes.
The company tweeted that the shoes were sold out.
Post Malone's stylist, Catherine Hahn, told Page Six that the rapper loved wearing Crocs and he can make them look cool.
POST MALONE'S STRING OF BAD LUCK MIGHT HAVE SOMETHING TO DO WITH HAUNTED BOX
Post Malone, whose birth name is Austin Richard Post, 23, was also spotted wearing the clogs after a small jet he was flying on blew out two tires and had to make an emergency landing in August.