Post Malone's string of bad luck might have something to do with haunted box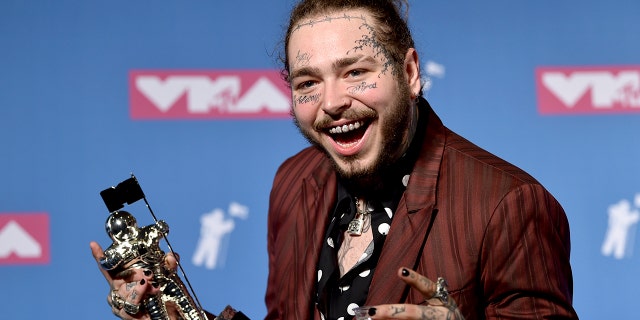 There may be an explanation behind rapper Post Malone's recent string of bad luck.
Over the last few months, the "Better Now" rapper had his private plane undergo an emergency landing in New York, his Rolls Royce involved in a car accident and his home broken into.
And fans think there may be a supernatural explanation.
Months before the incident involving his jet, Post Malone appeared on the show "Ghost Adventures" and toyed around with the world's most haunted object. TMZ posted footage of the interaction Sunday.
Malone and "Ghost Adventures" star Zak Bagans visited the Haunted Museum in June, Bagans told TMZ. He said he took off the protective casing around what is known as the "dybbuk box." When Bagans touched the box, Post Malone touched his shoulder. Bagans said that was enough to trigger a curse.
Post Malone screamed and the pair left the room.
The haunted box is the same one used to inspire the movie "The Possession."