Post Malone involved in car accident two weeks after plane tires blowout: 'God must hate me'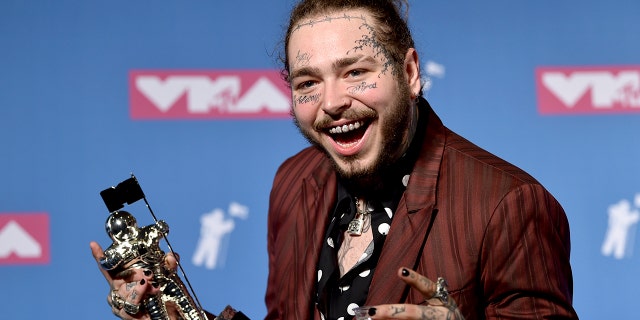 NEWYou can now listen to Fox News articles!
Post Malone got into another serious accident, but this time in a car.
On Friday morning, the "Rockstar" singer and recent Video Music Awards winner was involved in a bad accident after his car, reportedly a Rolls-Royce, collided into another vehicle at 2:41 a.m. on the corner of Doheny and Santa Monica, Franka Diana, watch sergeant for the West Hollywood Sheriff's Department, confirmed to Fox News.
The sergeant also confirmed that there was no alcohol involved in the run-in, as well as no injuries. The collision was ruled as a traffic accident.
Following the crash, Malone, whose real name is Austin Richard Post, was snapped with his assistant on the sidelines of the scene chatting with police authorities while the vehicles were being towed away.
The 23-year-old's car accident comes just two weeks after the tires on his London-bound private plane blew out during takeoff at Teterboro Airport, near New York City, which resulted in a terrifying emergency landing.
The singer and his guitarist were on board the plane with 14 others.
The plane eventually landed safely in Stewart Airport, located north of New York City.
After the near-death plane experience, Malone tweeted, "i landed guys. thank you for your prayers. can't believe how many people wished death on me on this website. f--- you. but not today."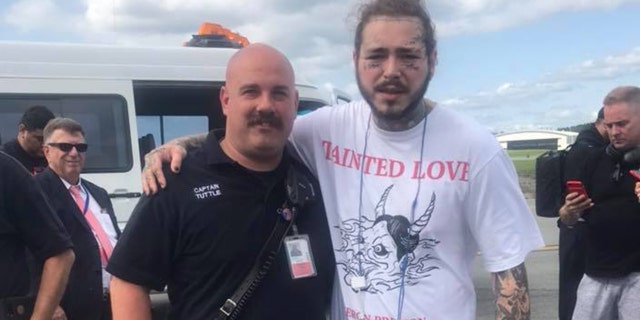 The singer tweeted again on Friday morning following his early morning accident and said, "God must hate me lol."
Fox News' Travis Fedschun contributed to this report.