Porn Stars and 'Briefcase Full of Cocaine' Contribute to Charlie Sheen's Hospitalization, Report Says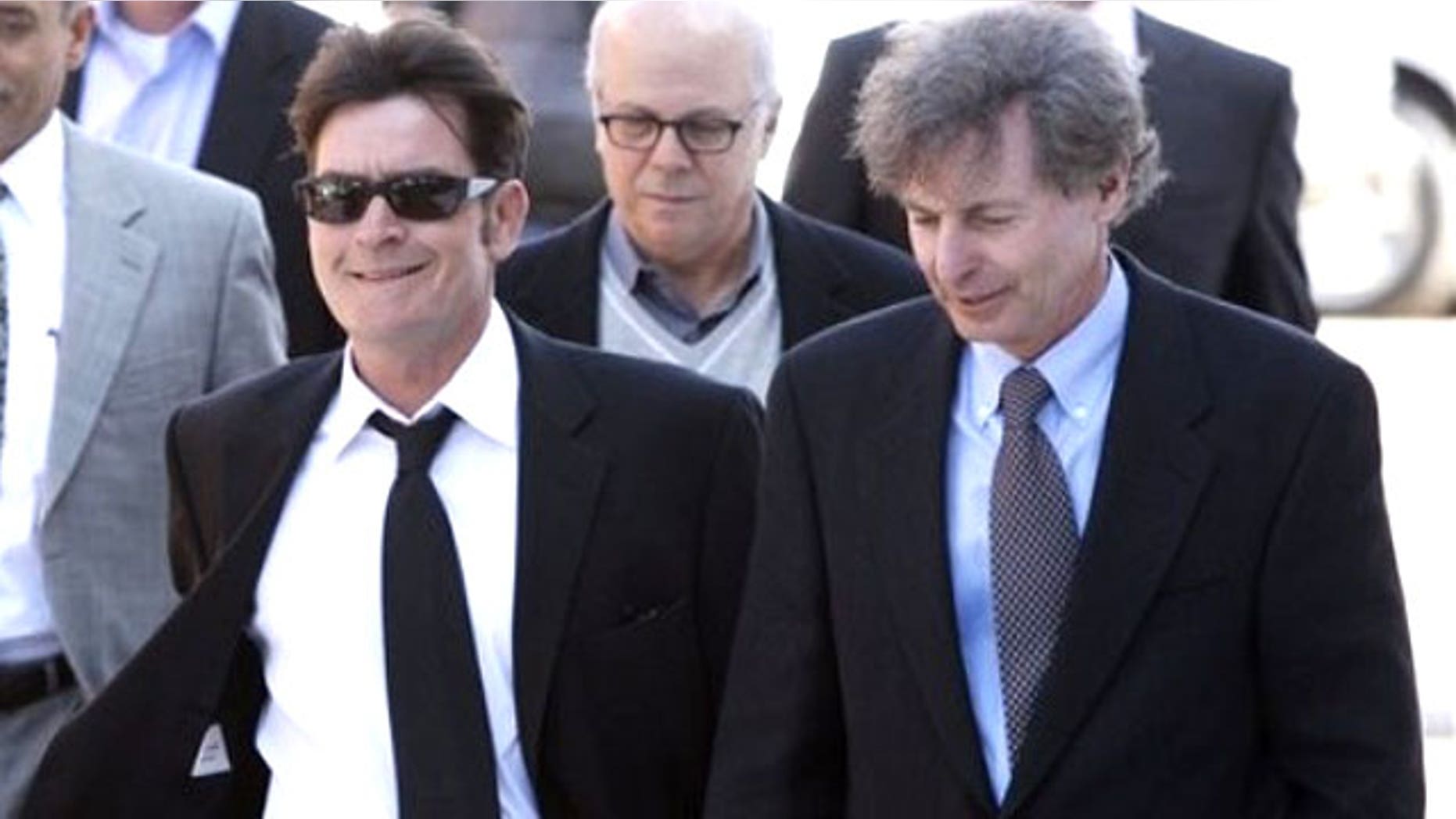 Another day.
Another porn star party.
Another hospitalization for Charlie Sheen.
The troubled actor was rushed to Cedars-Sinai hospital in Los Angeles early Thursday morning after suffering from "severe abdominal pains." According to TMZ, Sheen had "a briefcase full of cocaine" delivered to his house, and proceeded to use copious amounts amid a 36-hour bender which involved partying with two porn stars and a bevy of other women.
The "Two-and-a-Half-Men" star did not overdose, however. His rep Stan Rosenfeld told FOX411's Pop Tarts he was suffering 'severe abdominal pain," which reportedly turned out to be a hiatal hernia, a painful condition that causes acid and food to go back into the esophagus.
Rosenfeld was unable to confirm the latest media speculation surrounding his condition, although apparently this isn't the first time the actor has had such a problem.
"Charlie has had a history of having this type of hernia, and the person who made the 911 call said he had severe stomach pains and said it was from a hernia condition," Rosenfeld told Pop Tarts. "Since she is not a doctor, I did not extend her medical knowledge to the media."
Sheen's neighbor in the wealthy, gated community where he currently resides told FOX411's Pop Tarts that the area remained "peaceful and quiet" all week and that the "Two-and-a-Half-Men" star generally came across as very courteous. However, in other reports loud music and singing was heard coming from Sheen's home in the hours prior to his hospitalization.
So what exactly went down in Sheen's mansion?
A publicist for Kacey Jordan, one of the porn stars reported to have been partying with America's highest-paid television actor prior to his stomach woes, said her client was unable to comment on the evening's events – unless of course, big money was involved.
Nonetheless, the 22-year-old was very activeon Twitter recently and is perhaps relishing her sudden strut into the mainstream spotlight.
"My phones are ringing off the hook! ugh!" Jordan tweeted on Thursday. "My life has changed... speechless :)"
And in the hours leading up to the 911 call, she clearly wasn't holding back.
"i've drinken 2 kettle one bottles, one bottle of wine, and a pint of jack anddddddd a few coronas and some fancy rum which was blah..."said one tweet, while other posts read " here we go with day 2 drinking binge... it's what i do :S" and "Rehab is for schmux and AA IS FOR quitters."
RadarOnline reported that Sheen spent the night partying with another porn star, 19-year-old Melanie Rios, who describes herself on Twitter as: "xxx new doll; model; barbie and your little fantasy. sweety by day; naughty by noon and dirty by sunset;)"
Charming.
Deidre Behar contributed to this report