Photo Said to Be of JFK With Nude Women a Hoax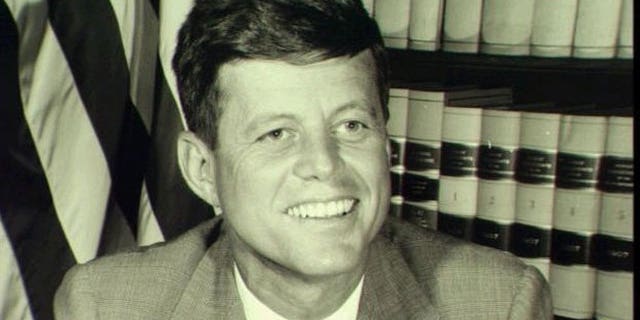 A recently discovered photograph caused quite a stir Monday when gossip site TMZ reported that the image showed a young President John F. Kennedy vacationing on a boat with at least four nude women in the 1950s.
But Playboy magazine says the photo ran as part of 1967 story about vacationing on a yacht.
The worn photograph shows two nude women sun bathing on a boat and two more nude women skinny dipping. On the deck of the boat, a man who looks similar to President John F. Kennedy is shown sunbathing.
TMZ said it obtained the photo after it sat locked away in the drawer of car salesman for years. The man reportedly died 10 years ago and one of his sons found the photo.
CLICK HERE TO SEE THE PHOTO AND READ MORE FROM TMZ.
While a forensic expert claimed the photo appeared to be an authentic image of Kennedy vacationing in the Mediterranean, a rep from Playboy told the gossip site that the photo was taken in the Grenadines as part of a feature entitled "Charter Yacht Party: How to Have a Ball on the Briny with an Able-Bodied Complement of Ship's Belles."
The Smoking Gun ran a color version of the photo, identical to the black and white version TMZ obtained.